Nicollette Sheridan Net Worth
Statistics
Source of Wealth:

Film and Television

Age:

55

Birth Place:

Worthing, Sussex, England, United Kingdom

Weight:

137 lbs (62 kg)

Marital Status:

Divorced (Aaron Phypers)

Full Name:

Nicollette Sheridan

Nationality:

British
Date of Birth:

November 21, 1963

Ethnicity:

English

Occupation:

Actress
About Nicollette Sheridan
Best known for her role as Edie Britt on Desperate Housewives, British television actress Nicolette Sheridan has an estimated net worth of $25 million.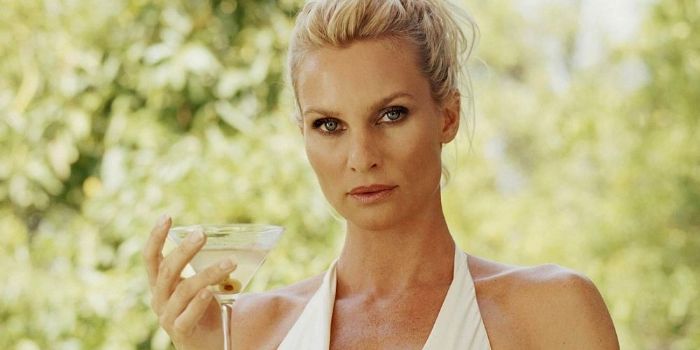 Last April, Sheridan filed a bombshell $20 million lawsuit- alleging that she was hit in the face by Cherry and was wrongfully terminated from the series because, among other reasons, she is a woman. Sheridan later dropped her causes of action for intentional infliction of emotional distress and discrimination based on sexual orientation and age. But the rest of the case is now heating up, with a key summary judgment hearing set for May 3.
Sheridan was making $175,000 per episode in Season 5 of the show, when she was told in February 2009 that her character Edie Britt was being killed off. But ABC and Cherry argue in their motion that the decision to kill Sheridan's character was actually made nine months earlier, in May 2008, when "after discussing the death of Edie with the other staff writers and producers," Cherry got the green light from both producer Touchstone Television and ABC to dump the character.
Earnings & Financial Data
?
The below financial data is gathered and compiled by TheRichest analysts team to give you a better understanding of Nicollette Sheridan Net Worth by breaking down the most relevant financial events such as yearly salaries, contracts, earn outs, endorsements, stock ownership and much more.
Choose Year
Earnings 2016
Earnings 2015
Earnings 2014
Earnings 2013
Earnings 2012
Earnings 2008
Earnings 2007
Earnings 2006
Earnings 2005
Earnings 2004
Earnings 1997
Earnings 1996
Earnings 1992
Earnings 1989
Earnings 1985
Earnings 2016
Sale of Asset
Jun. 2016
Sale of Nicollette Sheridan's 2,731-square-foot ranch house in Bel Air
$2,720,000
Earnings 2015
Others
Mar. 2015
Sales of the video Let's Kill Ward's Wife as Robin Peters
$44,500
Earnings 2014
Others
Feb. 2014
Sales of the video Jewtopia as Betsy O'Connell
$95,820
Earnings 2013
Box Office Sales
Sep. 2013
Worldwide box office sales of the movie Jewtopia as Betsy O'Connell
$88,330
Earnings 2012
Lawsuit Settlement
Mar. 2012
Legal settlement against ABC
$4,000,000
Earnings 2008
Box Office Sales
Aug. 2008
Worldwide box office sales of the movie Fly Me to the Moon as the voice of Nadia
$43,530,000
Salary
Mar. 2008
Salary for every episode of the television show The Desperate Housewives as Edie Britt for the year 2008
$250,000
Earnings 2007
Others
Apr. 2007
Sales of the video Code Name: The Cleaner as Diane
$7,600,000
Salary
Mar. 2007
Salary for every episode of the television show The Desperate Housewives as Edie Britt for the year 2007
$200,000
Box Office Sales
Jan. 2007
Box office sales of the movie Code Name: The Cleaner as Diane
$8,140,000
Earnings 2006
Salary
Mar. 2006
Salary for every episode of the television show The Desperate Housewives as Edie Britt for the year 2006
$175,000
Earnings 2005
Salary
Mar. 2005
Salary for every episode of the television show The Desperate Housewives as Edie Britt for the year 2005
$150,000
Earnings 2004
Salary
Mar. 2004
Salary for every epsiode of the television show The Desperate Housewives as Edie Britt for the year 2004
$125,000
Earnings 1997
Box Office Sales
Jan. 1997
Worldwide box office sales of the movie Beverly Hills Ninja as Allison Page or Sally Jones
$37,640,000
Earnings 1996
Box Office Sales
May. 1996
Box office sales of the movie Spy Hard as Veronique Ukrinsky, Agent 3.14
$26,960,000
Earnings 1992
Box Office Sales
Mar. 1992
Box office sales of the movie Noises Off as Brooke Ashton or Vicki
$2,280,000
Earnings 1989
Asset
Jan. 1989
Purchase value of Nicollette Sheridan's 2,731-square-foot ranch house in Bel Air
$1,150,000
Earnings 1985
Box Office Sales
Mar. 1985
Box office sales of the movie The Sure Thing as The Sure Thing
$18,140,000
Show all earnings