Statistics
Source of Wealth:

Film and Television

Age:

34

Birth Place:

Mumbai, Maharashtra, India

Weight:

56 kg (123.46 lbs)

Marital Status:

Single

Full Name:

Freida Selena Pinto

Nationality:

Indian
Date of Birth:

October 18, 1984

Ethnicity:

Konkani Indian

Occupation:

Actress and Model

Education:

St. Xavier's College, Mumbai
About Freida Selena Pinto
Indian actress and model, Freida Pinto, has an estimated net worth of $14 million.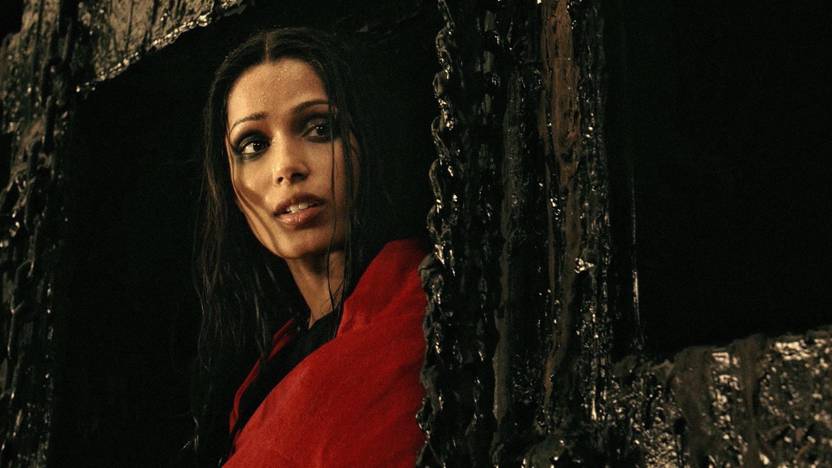 Freida Pinto attended St. Xavier's College in Mumbai before embarking upon a career in modeling. The striking young woman had no trouble attracting attention in the industry, and within a few years she caught the eye of filmmaker Danny Boyle, who cast her in his 2008 film Slumdog Millionaire. She then appeared in the Woody Allen-directed 2010 comedy You Will Meet a Tall Dark Stranger, before tackling the title role in 2011's Miral, an autobiographical drama about an orphaned Palestinian girl drawn into the conflict following the Arab-Israeli war. Freida Pinto was born on 18 October 1984 to a Mangalorean Catholic family in Mumbai, India. Freida Pinto earned her net worth through her career in modeling, TV commercials and films.
Earnings & Financial Data
?
The below financial data is gathered and compiled by TheRichest analysts team to give you a better understanding of Freida Pinto Net Worth by breaking down the most relevant financial events such as yearly salaries, contracts, earn outs, endorsements, stock ownership and much more.
Choose Year
Earnings 2018
Earnings 2016
Earnings 2015
Earnings 2013
Earnings 2012
Earnings 2011
Earnings 2010
Earnings 2009
Earnings 2008
Earnings 2018
Asset
Apr. 2018
Purchase value of Frieda Pinto's black C200 Mercedes vehicle
$30,000
Earnings 2016
Others
Jun. 2016
Sales of the video Knight of Cups as Helen
$96,600
Earnings 2015
Others
Oct. 2015
Sales of the video Blunt Force Trauma as Colt
$28,050
Box Office Sales
Apr. 2015
Worldwide box office sales of the movies Desert Dancer as Elaheh, Knight of Cups as Helen and box office sales of the movie Unity as the film's narrator
$1,440,000
Earnings 2013
Box Office Sales
Mar. 2013
Box office sales of the movie Girl Rising as the film's narrator
$1,730,000
Earnings 2012
Others
Mar. 2012
Sales of the video Immortals as Phaedra
$36,980,000
Earnings 2011
Others
Dec. 2011
Sales of the video Rise of the Planet of the Apes as Caroline Aranha
$78,470,000
Asset
Nov. 2011
Purchase value of Dev Patel and Freida Pinto's rental home in Santa Monica, Los Angeles
$1,500,000
Box Office Sales
Aug. 2011
Worldwide box office sales of the movies Rise of the Planet of the Apes as Caroline Aranha, Trishna as Trishna, Day of the Falcon as Princess Leyla and Immortals as Phaedra
$711,340,000
Earnings 2010
Box Office Sales
Sep. 2010
Worldwide box office sales of the movies You Will Meet a Tall Dark Stranger as Dia and Miral as Miral
$35,180,000
Earnings 2009
Others
Mar. 2009
Sales of the video Slumdog Millionaire as Latika
$39,890,000
Sponsorship
Mar. 2009
Endorsement deal as the latest face of Estee Lauder
$267,000
Earnings 2008
Box Office Sales
Nov. 2008
Worldwide box office sales of the movie Slumdog Millionaire as Latika
$384,530,000
Show all earnings