Diahann Carroll Net Worth
Statistics
Source of Wealth:

Film, Television and Theater

Age:

83

Birth Place:

Bronx, New York, United States

Weight:

55 kg (121 lbs)

Marital Status:

Divorced (Vic Damone)

Full Name:

Carol Diahann Johnson

Nationality:

American
Date of Birth:

July 17, 1935

Ethnicity:

African-American

Occupation:

Actress and Singer

Education:

New York University

Children:

1 (Suzanne)
About Carol Diahann Johnson
American actress and singer, Diahann Carroll has an estimated net worth of $28 million. Diahann Carroll has appeared in numerous films, television shows, and on Broadway over the course of her 50-year career in show business. She is widely recognized for her groundbreaking work on the television show, "Julia" in the late 60s, which was the first show to feature an African-American female as a lead character, and for her role in "Dynasty". She has been nominated for every major acting award, including the Oscar. Diahann Carroll was born Carol Diahann Johnson on July 17, 1935, in Bronx, New York, United States.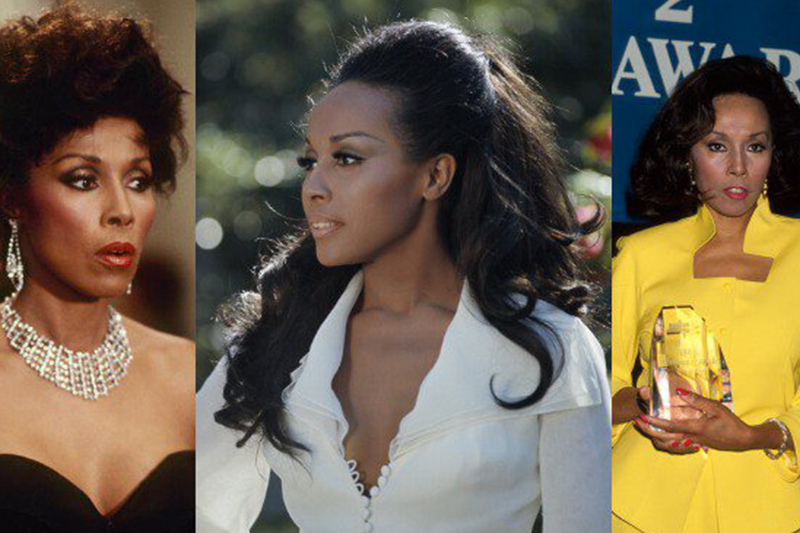 Her most recent roles include appearances in Grey's Anatomy as Jane Burke, White Collar, and Peeples. She was born in Bronx, New York and had supportive parents who encouraged her to take up dance, modeling and singing lessons. At 18, she made her first television appearance as a 4-week Chance of a Lifetime contestant. She is also a survivor and an active advocate for breast cancer awareness at present.
Earnings & Financial Data
?
The below financial data is gathered and compiled by TheRichest analysts team to give you a better understanding of Diahann Carroll Net Worth by breaking down the most relevant financial events such as yearly salaries, contracts, earn outs, endorsements, stock ownership and much more.
Choose Year
Earnings 2016
Earnings 2013
Earnings 1997
Earnings 1991
Earnings 1988
Earnings 1974
Earnings 1967
Earnings 1964
Earnings 1954
Earnings 1953
Earnings 2016
Box Office Sales
Jan. 2016
Box office sales of the movie The Masked Saint as Ms. Edna
$182,700
Earnings 2013
Box Office Sales
May. 2013
Worldwide box office sales of the movie Tyler Perry Presents Peeples as Nana Peeples
$9,310,000
Earnings 1997
Box Office Sales
Nov. 1997
Box office sales of the movie Eve's Bayou as Elzora
$14,840,000
Earnings 1991
Box Office Sales
Mar. 1991
Box office sales of the movie The Five Heartbeats as Eleanor Potter
$8,750,000
Earnings 1988
Box Office Sales
Feb. 1988
Box office sales of the movie Sister, Sister as Carolyne Lovejoy
$743,450
Earnings 1974
Box Office Sales
Apr. 1974
Box office sales of the movie Claudine as Claudine
$6,000,000
Salary
Apr. 1974
Salary from the movie Claudine as Claudine
$600,000
Salary
1974
Salary from the film, Claudine
$600,000
Earnings 1967
Box Office Sales
Feb. 1967
Box office sales of the movie Hurry Sundown as Vivian Turlow
$4,050,000
Earnings 1964
Box Office Sales
Oct. 1964
Box office sales of the movie Carmen Jones as Myrt
$9,800,000
Earnings 1954
Salary
Oct. 1954
Salary from the movie Carmen Jones as Myrt
$1,000
Salary
1954
Salary from the film, Carmen Jones
$1,000
Earnings 1953
Event
Jul. 1953
Prize Diahann Carroll won from her rendition of "Why Was I Born?" by Jerome Kern or Oscar Hammerstein
$1,000
Show all earnings