Statistics
Source of Wealth:

Film and Television

Age:

45

Birth Place:

Springfield, Massachusetts, United States

Weight:

130 lbs (59 kg)

Marital Status:

Single

Full Name:

Chloë Stevens Sevigny

Nationality:

American
Date of Birth:

November 18, 1974

Ethnicity:

French-Canadian, English, Scottish and Polish

Occupation:

Actress, Director, Model, and Fashion Designer

Education:

Darien High School
About Chloë Stevens Sevigny
American film actress, fashion designer and former model, Chloë Stevens Sevigny has an estimated net worth of $8 million.Chloe Sevigny is most widely recognized for her work in films such as, "Kids", "Boys Don't Cry", and "American Psycho", and for her role in the television show, "Big Love".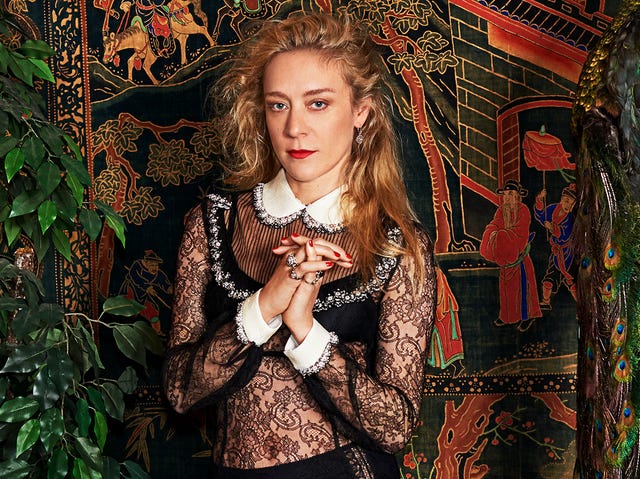 Before she became an actress, Chloë Sevigny was Jay McInerney's "It" girl. After sighting the young Sevigny on the streets of New York, where she repeatedly drew notice for her distinct, idiosyncratic fashion sense, the yuppie author was moved to dedicate a seven-page New Yorker spread to her, in the course of which he anointed her with said title. Whether or not she was "It," Sevigny did enjoy a rudimentary helping of fame: at the time, she was an intern at Sassy magazine, where she had been employed after magazine writers spotted her and used her as a model for their publication. So, before her film career began, Sevigny was perhaps the country's other most famous intern.
Raised in the wealthy, conservative suburb of Darien, Connecticut in 1974, Sevigny began hanging out in New York as a teenager. After her initial recognition from Sassy and McInerney, she made her screen debut in "Larry Clark's Kids".
Born Chloë Stevens Sevigny on November 18, 1974 in Springfield, Massachusetts, United States.
Earnings & Financial Data
?
The below financial data is gathered and compiled by TheRichest analysts team to give you a better understanding of Chloë Sevigny Net Worth by breaking down the most relevant financial events such as yearly salaries, contracts, earn outs, endorsements, stock ownership and much more.
Choose Year
Earnings 2017
Earnings 2013
Earnings 2017
Sale of Asset
Apr. 2017
Sale of Chloe Sevigny's 2,100-square-foot stylishly eclectic, art-filled apartment in Brooklyn's Park Slope
$2,700,000
Earnings 2013
Asset
Nov. 2013
Purchase value of Chloe Sevigny's 2,100-square-foot stylishly eclectic, art-filled apartment in Brooklyn's Park Slope
$2,000,000