Statistics
Source of Wealth:

Film and Television

Age:

84

Birth Place:

Tucson, Arizona, U.S.A.

Weight:

120 lbs (54 kg)

Marital Status:

Married (Jon Eicholtz )

Full Name:

Barbara Jean Morehead

Nationality:

American
Date of Birth:

August 23, 1934

Occupation:

Film and Television Actress and Singer

Education:

City College of San Francisco

Children:

1 (Matthew Ansara)
About Barbara Jean Morehead
Barbara Eden is a US television, film actress and singer with a net worth of $10 million. She has shot to fame after starring in the television show "I Dream of Jeannie".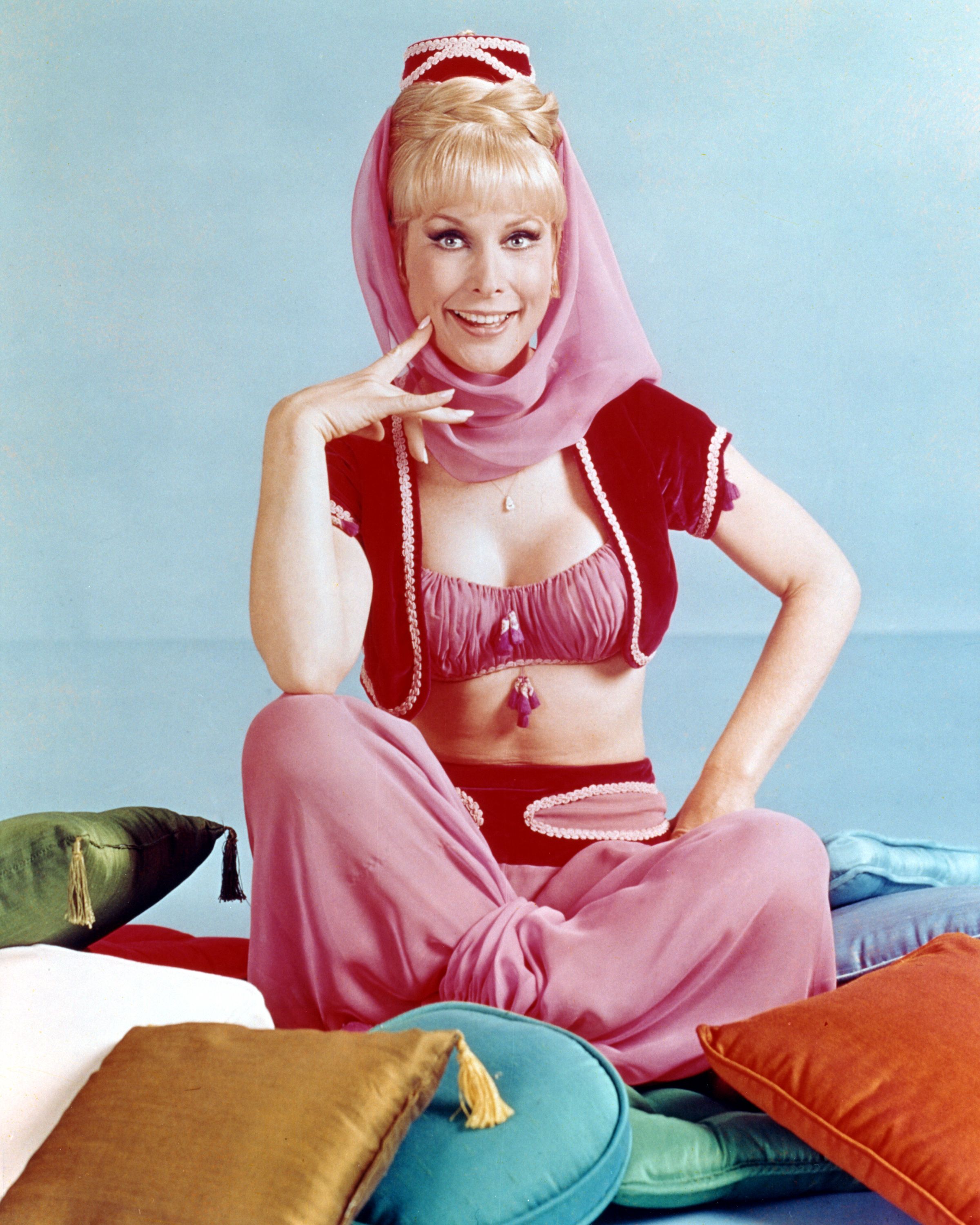 Eden was born in Arizona, the daughter of Hubert Morehead and Alice Mary. When she was three, her parents got divorced and she moved to San Francisco with her mother. Here, her mother got married again to a telephone lineman, Harrison Huffman. The Huffman family was struck with the Great Depression, and as a result, they couldn't afford any luxuries. Eden's mother used to entertain her family by singing songs which interested her and she started going to singing classes.
She gave her first singing performance when she sang at the church choir. When she turned 14, she sang at the local nightclubs and at the age of 16, she became a member of the Actor's Equity Club. Eden studied theatre at the City College of San Francisco. In 1951, she was elected as Miss San Francisco and then entered the Miss California pageant, which she didn't win.
Eden has earned her wealth from the many acting stints the television shows and because of her beautiful voice. In 1965, she was spotted by Sidney Sheldon – she went on to sign a contract for the fantasy "Dream of Jeannie", where she played the role of the protagonist, Jeannie. In the latter part of her career, Barbara started appearing in the stage regularly.
She wrote a book, "Jeannie Out of the Bottle" where she described how she rose to popularity from the simple upbringing. Barbara also discussed her role in the show Dream of Jeannie, her failed marriages, and the tremendous pain of losing her only son to a drug overdose.
Earnings & Financial Data
?
The below financial data is gathered and compiled by TheRichest analysts team to give you a better understanding of Barbara Eden Net Worth by breaking down the most relevant financial events such as yearly salaries, contracts, earn outs, endorsements, stock ownership and much more.
Choose Year
Earnings 1996
Earnings 1978
Earnings 1964
Earnings 1962
Earnings 1961
Earnings 1960
Earnings 1959
Earnings 1957
Earnings 1956
Earnings 1996
Box Office Sales
Aug. 1996
Box office sales of the movie A Very Brady Sequel as Jeannie
$21,440,000
Earnings 1978
Box Office Sales
May. 1978
Box office sales of the movie Harper Valley PTA as Stella Johnson
$25,000,000
Earnings 1964
Box Office Sales
Mar. 1964
Box office sales of the movies 7 Faces of Dr. Lao as Angela Benedict, The New Interns as Laura Rogers and Ride the Wild Surf as Augie Poole
$5,320,000
Earnings 1962
Box Office Sales
Aug. 1962
Box office sales of the movies The Wonderful World of the Brothers Grimm as Greta Heinrich and Five Weeks in a Balloon as Susan Gale
$10,120,000
Earnings 1961
Box Office Sales
Mar. 1961
Box office sales of the movies All Hands on Deck as Sally Hobson and Voyage to the Bottom of the Sea as Lt. Cathy Connors
$8,500,000
Earnings 1960
Box Office Sales
Dec. 1960
Box office sales of the movies Flaming Star as Roslyn Pierce and From the Terrace as Clemmie Shrevie
$7,200,000
Earnings 1959
Box Office Sales
Oct. 1959
Box office sales of the movie A Private's Affair as Sgt. Katey Mulligan
$1,500,000
Earnings 1957
Box Office Sales
Jul. 1957
Box office sales of the movie Will Success Spoil Rock Hunter? as Miss Carstairs
$4,900,000
Earnings 1956
Box Office Sales
Sep. 1956
Box office sales of the movies Back from Eternity as a blonde college girl and Earth vs. the Flying Saucers as a backseat plane passenger
$2,750,000
Show all earnings