AnnaSophia Robb Net Worth
Statistics
Source of Wealth:

Film and Television

Age:

25

Birth Place:

Denver, Colorado, United States

Weight:

49 kg (108 lbs)

Marital Status:

Single

Full Name:

AnnaSophia Robb

Nationality:

American
Date of Birth:

December 8, 1993

Ethnicity:

English, Scottish, Danish, Swedish, Irish and German

Occupation:

Actress, Singer, Model

Education:

Arapahoe High School

Children:

None
About AnnaSophia Robb
American film and television actress, AnnaSophia Robb has an estimated net worth of $8 million.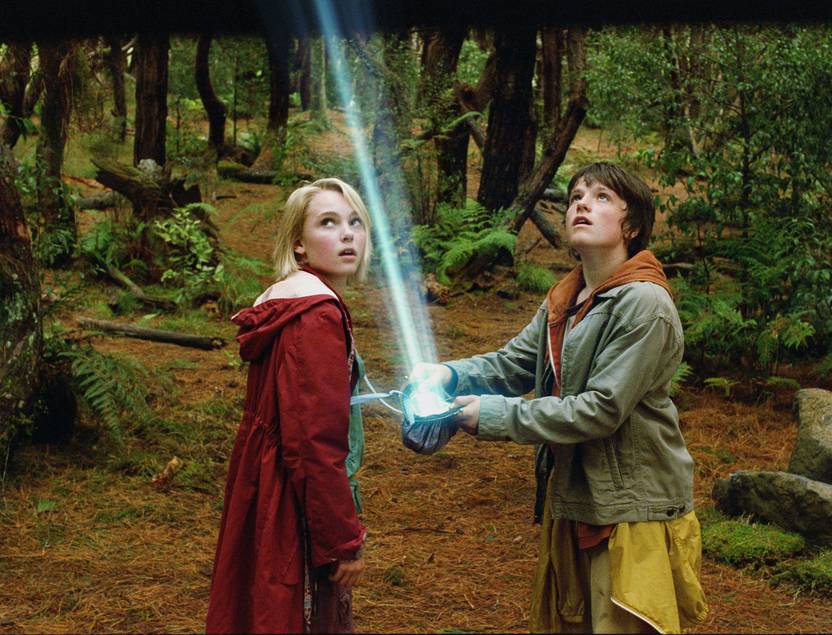 For some of the actors, a career in film seems to be in the cards from the very start; this was the case with the early bloomer AnnaSophia Robb. She was the only child of an architect and an interior designer. AnnaSophia knew from the age of five that she was destined for a career as an entertainer. This Denver, CO native never wavered in her determination to succeed. She even convinced her parents to allow her to take an acting class before setting out on her initial round of L.A. auditions in 2003. During this time, her new manager and agent team helped young Robb successfully navigate the Hollywood audition scene. Her family lived in a modest guest house as her father worked and her mother took Robb to auditions during the daytime. By the end of summer, Robb was able to attend no less than 42 tests, and she landed her first role as a Bratz-loving Happy Meal fan in a McDonald's commercial.
Because of the success of her first voyage west, it didn't take much to encourage Robb to come back to Hollywood in the spring, and after receiving notice that auditions became held for Wayne Wang's because of Winn-Dixie, it was time to gas up the car for the long haul once again.
Born on December 8, 1993 in Denver, Colorado, United States.
Earnings & Financial Data
?
The below financial data is gathered and compiled by TheRichest analysts team to give you a better understanding of AnnaSophia Robb Net Worth by breaking down the most relevant financial events such as yearly salaries, contracts, earn outs, endorsements, stock ownership and much more.
Choose Year
Earnings 2018
Earnings 2017
Earnings 2016
Earnings 2013
Earnings 2011
Earnings 2009
Earnings 2008
Earnings 2007
Earnings 2005
Earnings 2018
Box Office Sales
Aug. 2018
Worldwide box office sales of the movie Down a Dark Hall as Katherine 'Kit' Gordy and box office sales of the movie Freak Show as Blah Blah Blah
$2,450,000
Box Office Sales
Jan. 2018
Box office sales of the movie Freak Show as Blah Blah Blah
$18,220
Earnings 2017
Others
Feb. 2017
Sales of the video The Crash as Creason Clifton
$21,520
Earnings 2016
Box Office Sales
Feb. 2016
Worldwide box office sales of the movie Jack of the Red Hearts as Jacqueline "Jack" Ferguson
$31,130
Earnings 2013
Box Office Sales
Dec. 2013
Worldwide box office sales of the movie Khumba as the voice of Tombi
$27,190,000
Earnings 2011
Box Office Sales
Apr. 2011
Worldwide box office sales of the movie Soul Surfer as Bethany Hamilton
$47,090,000
Earnings 2009
Box Office Sales
Mar. 2009
Worldwide box office sales of the movie Race to Witch Mountain as Sara
$106,390,000
Earnings 2008
Box Office Sales
Feb. 2008
Worldwide box office sales of the movies Jumper as the young Millie Harris and Sleepwalking as Tara Reedy
$222,430,000
Earnings 2007
Box Office Sales
Feb. 2007
Worldwide box office sales of the movies Bridge to Terabithia as Leslie Burke and The Reaping as Loren McConnell
$200,360,000
Earnings 2005
Box Office Sales
Jul. 2005
Worldwide box office sales of the movies Charlie and the Chocolate Factory as Violet Beauregarde and Because of Winn-Dixie as India "Opal" Buloni
$508,560,000
Show all earnings