Statistics
Source of Wealth:

Film and Television

Age:

85

Birth Place:

Troy, New York, United States

Marital Status:

Married (Jennifer Savidge)

Full Name:

Leonard Leroy "Buddy" Lee

Nationality:

American
Date of Birth:

July 29, 1933

Occupation:

Former Actor and Rancher

Education:

Miami Military Academy

Children:

3 (Rob, Christine and Patrick)
About Leonard Leroy "Buddy" Lee
Born to a family of dancers where Robert inherited his impressive talent for dancing, he pursued a career both in acting and dancing. He debuted in the acting industry in 1952 when he took a role in the film Above and Beyond. His acting career was later put on hold when he was sent to war in Korea. When he came back, he took acting classes.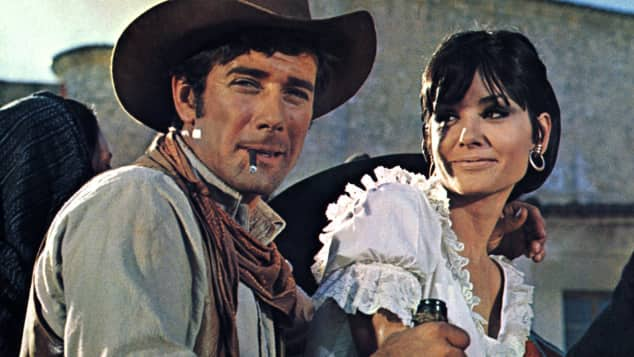 In 1957, Robert Fuller got his first major break in the acting industry when he was cast in the film Teenage Thunder. In 1959, his role as Jess Harper in Laramie made him as a sex symbol. Over the next years, Robert Fuller's career rose to fame which earned him a great deal of work.
Earnings & Financial Data
?
The below financial data is gathered and compiled by TheRichest analysts team to give you a better understanding of Robert Fuller Net Worth by breaking down the most relevant financial events such as yearly salaries, contracts, earn outs, endorsements, stock ownership and much more.
Choose Year
Earnings 1970
Earnings 1957
Earnings 1956
Earnings 1953
Earnings 1952
Earnings 1970
Box Office Sales
Jan. 1970
Box office sales of the movie Return of the Seven as Vin Tanner
$2,900,000
Earnings 1957
Box Office Sales
Dec. 1957
Box office sales of the movie Teenage Thunder as Maurie Weston
$1,000,000
Earnings 1956
Box Office Sales
Nov. 1956
Box office sales of the movie Friendly Persuasion as a Youthful Soldier at the Shooting Gallery
$8,000,000
Earnings 1953
Box Office Sales
Jul. 1953
Box office sales of the movies I Love Melvin and Gentlemen Prefer Blondes as an extra
$7,200,000
Earnings 1952
Box Office Sales
Nov. 1952
Box office sales of the movie Above and Beyond as an extra
$3,980,000
Show all earnings