Robert Downey Jr. Net Worth
Statistics
Source of Wealth:

Film

Age:

54

Birth Place:

Manhattan, New York City, New York, USA

Weight:

172 lbs (78 kg)

Marital Status:

Married (Susan Levin)

Full Name:

Robert Downey Jr.

Nationality:

American
Date of Birth:

April 4, 1965

Ethnicity:

Ashkenazi Jewish, as well as English, Scottish, German, Swiss-German, and Irish

Occupation:

Actor, Musician and Producer

Education:

Santa Monica High School

Children:

3 (Indio Falconer, Exton Elias and Avri Roel)
About Robert Downey Jr.
American actor, Robert John Downey Jr. has an estimated net worth of $300 million. He made his big return with summertime blockbuster hit as superhero Tony Stark in the movie Iron Man (2008), capping two decades of films and overcoming a reputation as one of Hollywood's rambunctious bad boys. The film was a huge success as its opening weekend is still in the top 25 openings of all time. He reprised the role of Tony Stark in the 2010 sequel, Iron Man 2, again in 2012 in The Avengers, in the third film of the trilogy, Iron Man 3, which broke Box Office Records in 2013, Avengers: Infinity War (2018), and Avengers: End Game (2019).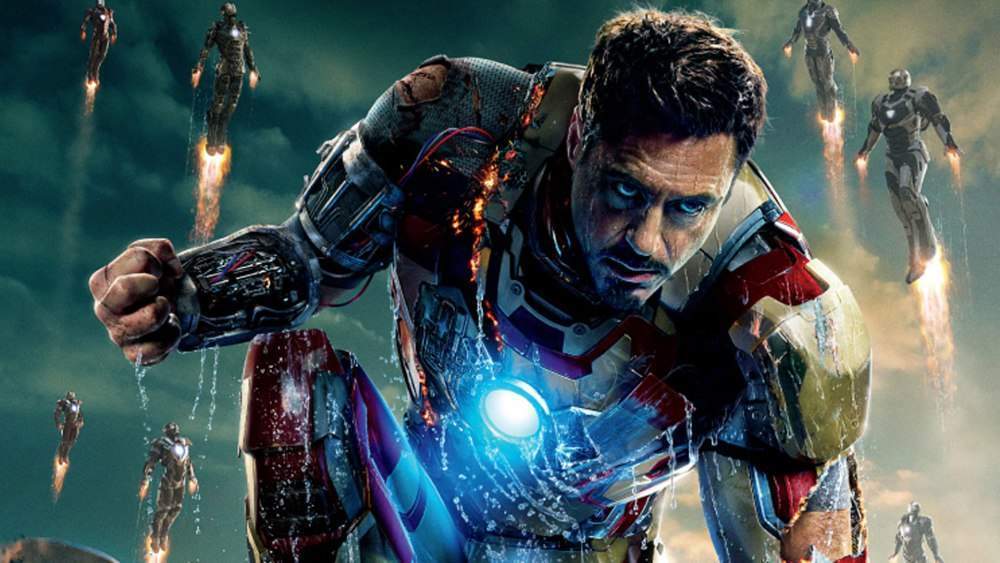 He is the son of the renegade filmmaker Robert Downey. He became a young star in the 1980's in films such as Less Than Zero (1987) and Chances Are (1989), and at the age of 27, he was nominated for an Oscar for his star performance as Charlie Chaplin in the 1992 film Chaplin. From 1996 through 2001, he made headlines of a different sort, piling up arrests for offenses related to drugs and alcohol and ultimately spending time in jail. Released in 2000, he returned to the small screen on TV's Ally McBeal, only to get arrested twice more by the end of 2001. He then bounced back again, appearing in smaller films such as Kiss Kiss, Bang Bang (2005), Edward R. Murrow biopic Good Night, and Good Luck (2005), the animated A Scanner Darkly (2006) and Fur: An Imaginary Portrait of Diane Arbus (2006). His turn as Iron Man was followed by the Ben Stiller comedy Tropic Thunder (2008), in which Downey played an actor who has undergone surgery to make him appear African-American.
In 2009, Downey starred as fictional British detective Sherlock Holmes in Guy Ritchie's Sherlock Holmes and its follow-up Sherlock Holmes: A Game of Shadows, released Christmas 2009 and 2011, respectively. Soon after Sherlock Holmes, Downey won a Golden Globe for his portrayal of the famous detective. Downey's earnings power has gone stratospheric in recent years, although business magazine Forbes still labels him the fourth best value actor in the movies in 2010 because of the vast returns he helps to generate for his pay, suggesting he should be negotiating himself even fatter fees in future. It could have all turned out differently for the troubled Downey as his own life has taken a series of anti-heroic turns on the road to this success. He has gone from puppy to doghouse to top dog in four decades - perfect Hollywood ending. He is married to film producer Susan Levin and together they have three children.
Earnings & Financial Data
?
The below financial data is gathered and compiled by TheRichest analysts team to give you a better understanding of Robert Downey Jr. Net Worth by breaking down the most relevant financial events such as yearly salaries, contracts, earn outs, endorsements, stock ownership and much more.
Choose Year
Earnings 2019
Earnings 2018
Earnings 2017
Earnings 2016
Earnings 2015
Earnings 2014
Earnings 2013
Earnings 2012
Earnings 2011
Earnings 2010
Earnings 2009
Earnings 2008
Earnings 1996
Earnings 1995
Earnings 2019
$66 Million
Salary
Aug. 2019
Salary from the movie The Voyage of Dr. Dolittle as Dr. John Dolittle
$20,000,000
Salary
Apr. 2019
Salary from the movie Avengers: Endgame as Tony Stark or Iron Man
$75,000,000
Earning Turned Donation
Apr. 2019
Purchase value of a Captain America-themed Chevrolet Camaro that Robert Downey Jr. gave to Chris Evans
$350,000
Earnings 2018
$81 Million
Salary
Apr. 2018
Salary from the movie Avengers: Infinity War as Tony Stark or Iron Man
$75,000,000
Earnings 2017
$48 Million
Salary
Jul. 2017
Upfront fee from the movie Spiderman: Homecoming as Tony Stark or Iron Man
$15,000,000
Asset
2017
Purchase value of Robert Downey Jr.'s 3,384-square-foot mid-century modern home that has an enviable view of the Malibu Lagoon and a backyard with all the things a celebrity would need—a pool, a hot tub, a fire pit, an entertaining area, and even a putting green for mini golf
$3,800,000
Earnings 2016
Salary
May. 2016
Salary from the movie Captain America: Civil War as Tony Stark or Iron Man
$40,000,000
Earnings 2015
$80 Million
Salary
May. 2015
Salary from the movie Avengers: Age of Ultron as Tony Stark or Iron Man
$10,000,000
Earnings 2014
$75 Million
Earnings 2013
$75 Million
Salary
Jun. 2013
Salary from the movie Iron Man 3 as Tony Stark or Iron Man
$50,000,000
Sponsorship
Jan. 2013
Earnings from an endorsement deal with HTC
$12,000,000
Earnings 2012
Earnings
Jul. 2012
Earnings from the movie The Avengers as Tony Stark or Iron Man which includes box-office bonuses and back-end compensation
$50,000,000
Bonus
May. 2012
Back-end bonus from the movie The Avengers as Tony Stark or Iron Man
$40,000,000
Salary
May. 2012
Salary from the movie The Avengers as Tony Stark or Iron Man
$10,000,000
Earnings 2011
Salary
Jan. 2011
Salary from the movie Sherlock Holmes: A Game of Shadows as Sherlock Holmes
$15,000,000
Earnings 2010
$31.5 Million
Salary
Jan. 2010
Salary from the movie Iron Man 2 as Tony Stark or Iron Man
$10,000,000
Asset
2010
Estimated value of Robert Downey's mansion in Malibu California
$13,400,000
Earnings 2009
Salary
Jan. 2009
Salary from the movie Sherlock Holmes as Sherlock Holmes
$9,000,000
Earnings 2008
Salary
May. 2008
Salary from the movie Iron Man as Tony Stark or Iron Man
$500,000
Earnings 1996
Salary
Jan. 1996
Salary from the movie Danger Zone as Jim Scott
$500,000
Earnings 1995
Salary
Jan. 1995
Salary from the movie Richard III as Rivers
$50,000
Show all earnings