Statistics
Source of Wealth:

Film and Television

Age:

61

Birth Place:

Brooklyn, New York City, New York, United States

Weight:

80 kg (176 lbs)

Marital Status:

Married (Katherine Borowitz)

Full Name:

John Michael Turturro

Nationality:

American
Date of Birth:

28 February 1957

Ethnicity:

Italian

Occupation:

Actor, Director and Writer

Education:

State University of New York and Yale School of Drama

Children:

2 (Diego and Amadeo)
About John Michael Turturro
American actor, John Michael Turturro has an estimated net worth of $24 million. One of the top character actors of his era, John Turturro is a fixture of the contemporary American independent filmmaking landscape. Born on February 28, 1957, in Brooklyn, New York, United States. Turturro became fascinated by movies during childhood, and after graduating from college he won a scholarship to study at the prestigious Yale School of Drama. He first gained notice in regional theater and off-Broadway, earning an Obie Award for his starring role in Danny and the Deep Blue Sea. He made his film debut in Martin Scorsese's 1980 masterpiece Raging Bull but did not reappear onscreen prior to 1984's The Exterminator 2. That same year, he debuted on Broadway in Death of a Salesman.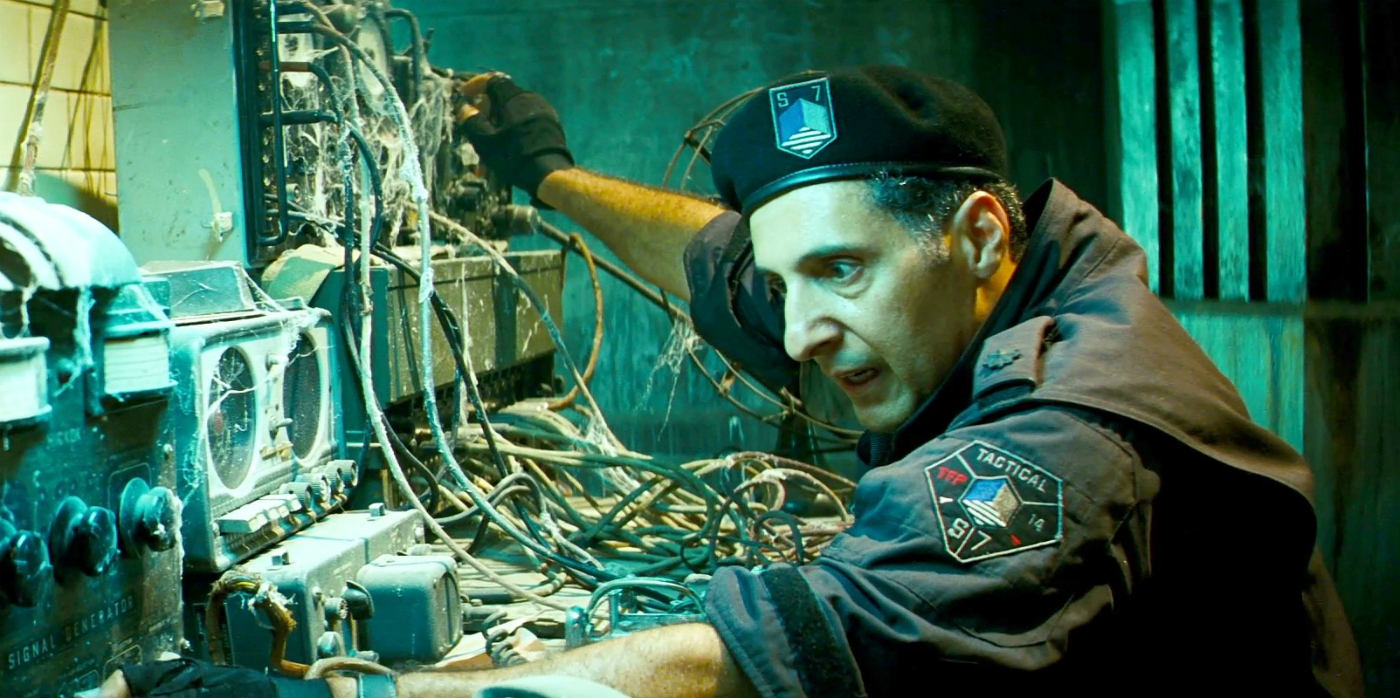 John Turturro has earned his net worth through his acting roles in films, such as O'Brother, Where Art Thou, The Big Lebowski, Quiz Show and others, as well as his roles in television shows such as Miami Vice, Monk, The Bronx is Burning and Flight of the Conchords. He also produced, directed and starred in the film, Illuminata, as well as writing and producing the film, Romance, and Cigarettes.
Earnings & Financial Data
?
The below financial data is gathered and compiled by TheRichest analysts team to give you a better understanding of John Turturro Net Worth by breaking down the most relevant financial events such as yearly salaries, contracts, earn outs, endorsements, stock ownership and much more.
Choose Year
Earnings 2017
Earnings 2016
Earnings 2014
Earnings 2011
Earnings 2010
Earnings 2009
Earnings 2008
Earnings 2007
Earnings 2006
Earnings 2004
Earnings 2003
Earnings 2002
Earnings 2001
Earnings 2000
Earnings 1999
Earnings 1998
Earnings 1996
Earnings 1995
Earnings 1994
Earnings 1993
Earnings 1992
Earnings 1991
Earnings 1990
Earnings 1989
Earnings 1988
Earnings 1987
Earnings 1986
Earnings 1985
Earnings 1984
Earnings 1980
Earnings 2017
Others
Sep. 2017
Sales of the video Transformers: The Last Knight as Seymour Simmons
$34,170,000
Box Office Sales
Jun. 2017
Worldwide box office sales of the movie Transformers: The Last Knight as Seymour Simmons and box office sales of the movie Landline as Alan Jacobs
$606,370,000
Earnings 2016
Others
Nov. 2016
Sales of the video Mia Madre as Barry Huggins
$57,250
Box Office Sales
Aug. 2016
Worldwide box office sales of the movies Mia Madre as Barry Huggins and Hands of Stone as Frankie Carbo
$9,390,000
Earnings 2014
Others
Aug. 2014
Sales of the videos God's Pocket as Arthur 'Bird' Capezio and Fading Gigolo as Fioravante and the film's director and writer
$19,560,000
Box Office Sales
Apr. 2014
Worldwide box office sales of the movies Exodus: Gods and Kings as Seti I, Fading Gigolo as Fioravante and the film's director and writer and box office sales of the movie God's Pocket as Arthur 'Bird' Capezio
$294,250,000
Earnings 2011
Others
Nov. 2011
Sales of the videos Cars 2 as the voice of Francesco Bernoulli and Transformers: Dark of the Moon as Seymour Simmons
$260,210,000
Box Office Sales
Jun. 2011
Worldwide box office sales of the movies Transformers: Dark of the Moon as Seymour Simmons, Cars 2 as the voice of Francesco Bernoulli and box office sales of the movie Passione as the film's narrator, director and co-writer
$1,940,000,000
Earnings 2010
Box Office Sales
Nov. 2010
Worldwide box office sales of the movie The Nutcracker in 3D as The Rat King
$20,470,000
Earnings 2009
Others
Nov. 2009
Sales of the videos The Taking of Pelham 123 as Camonetti and Transformers: Revenge of the Fallen as Seymour Simmons
$312,340,000
Box Office Sales
Jun. 2009
Worldwide box office sales of the movies The Taking of Pelham 123 as Camonetti and Transformers: Revenge of the Fallen as Seymour Simmons
$988,880,000
Earnings 2008
Box Office Sales
Oct. 2008
Worldwide box office sales of the movies What Just Happened as Dick Bell, You Don't Mess With The Zohan as Fatoush 'The Phantom' Hakbarah and Miracle at St. Anna as Detective Antonio 'Tony' Ricci
$219,300,000
Others
Oct. 2008
Sales of the videos You Don't Mess With The Zohan as Fatoush 'The Phantom' Hakbarah and Miracle at St. Anna as Detective Antonio 'Tony' Ricci
$45,770,000
Earnings 2007
Others
Oct. 2007
Sales of the video Transformers as Agent Seymour Simmons
$303,370,000
Box Office Sales
Jul. 2007
Worldwide box office sales of the movies Romance and Cigarettes as the Male dancer and singer and the film's director, writer and producer, Transformers as Agent Seymour Simmons, Margot at the Wedding as Jim and Slipstream as Harvey Brickman
$715,870,000
Others
Mar. 2007
Sales of the video The Good Shepherd as Ray Brocco
$34,100,000
Earnings 2006
Box Office Sales
Dec. 2006
Worldwide box office sales of the movie The Good Shepherd as Ray Brocco
$99,910,000
Earnings 2004
Box Office Sales
Mar. 2004
Worldwide box office sales of the movies Secret Window as John Shooter and She Hate Me as Don Angelo Bonasera
$94,430,000
Earnings 2003
Box Office Sales
Apr. 2003
Worldwide box office sales of the movie Anger Management as Chuck
$195,750,000
Earnings 2002
Box Office Sales
Jun. 2002
Worldwide box office sales of the movies Thirteen Conversations About One Thing as Walker, Collateral Damage as Armstrong and Mr. Deeds as Emilio Lopez
$253,360,000
Earnings 2001
Box Office Sales
Feb. 2001
Worldwide box office sales of the movies Monkeybone as the voice of Monkeybone, The Man Who Cried as Dante Dominio, Company Man as Crocker Johnson and The Luzhin Defence as Alexander Luzhin
$11,890,000
Earnings 2000
Box Office Sales
Dec. 2000
Worldwide box office sales of the movie O Brother, Where Art Thou? as Pete
$75,760,000
Earnings 1999
Box Office Sales
Jul. 1999
Box office sales of the movies Illuminata as Tuccio, Summer of Sam as the voice of Harvey the Dog and Cradle Will Rock as Aldo Silvana
$23,030,000
Earnings 1998
Box Office Sales
Mar. 1998
Worldwide box office sales of the movies The Big Lebowski as Jesus Quintana, He Got Game as Billy Sunday and box office sales of the movies The Truce as Primo Levi and Rounders as Joey Knish
$91,590,000
Earnings 1996
Box Office Sales
Mar. 1996
Box office sales of the movies Girl 6 as Murray, Box of Moonlight as Al Fountain and Grace of My Heart as Joel Milner
$6,380,000
Earnings 1995
Box Office Sales
Sep. 1995
Box office sales of the movies Search and Destroy as Ron, Unstrung Heroes as Sidney Lidz and Clockers as Det. Larry Mazilla
$21,390,000
Earnings 1994
Box Office Sales
Sep. 1994
Box office sales of the movies Being Human as Lucinnius, Quiz Show as Herb Stempel and The Search for One-eye Jimmy as Disco Bean
$26,410,000
Earnings 1993
Box Office Sales
Oct. 1993
Box office sales of the movie Fearless as Bill Pearlman
$7,000,000
Earnings 1992
Box Office Sales
Apr. 1992
Box office sales of the movies Mac as Niccolò Vitelli and Brain Donors as Roland T. Flakfizer
$957,240
Earnings 1991
Box Office Sales
Jun. 1991
Worldwide box office sales of the movie Jungle Fever as Paulie Carbone and box office sales of the movies Men of Respect as Mike Battaglia and Barton Fink as Barton Fink
$50,170,000
Earnings 1990
Box Office Sales
Aug. 1990
Box office sales of the movies Catchfire as Pinella, State of Grace as Nick, Mo' Better Blues as Moe Flatbush and Miller's Crossing as Bernie Bernbaum
$28,140,000
Earnings 1989
Box Office Sales
Jun. 1989
Worldwide box office sales of the movie Do the Right Thing as Pino
$37,300,000
Earnings 1988
Box Office Sales
Jan. 1988
Box office sales of the movie Five Corners as Heinz Zabantino
$969,210
Earnings 1987
Box Office Sales
Oct. 1987
Box office sales of the movie The Sicilian as Pisciotta
$5,410,000
Earnings 1986
Box Office Sales
Feb. 1986
Worldwide box office sales of the movie Hannah and Her Sisters as a Writer and box office sales of the movies The Color of Money as Julian, Gung Ho as Willie and Off Beat as Neil Pepper
$133,820,000
Earnings 1985
Box Office Sales
Mar. 1985
Worldwide box office sales of the movies Desperately Seeking Susan as Ray and To Live and Die in L.A. as Carl Cody
$44,710,000
Earnings 1984
Box Office Sales
Dec. 1984
Worldwide box office sales of the movies Exterminator 2 as Guy #1 and The Flamingo Kid as Ted from Pinky's
$27,600,000
Earnings 1980
Box Office Sales
Nov. 1980
Worldwide box office sales of the movie Raging Bull as a man at a table
$23,340,000
Show all earnings