Statistics
Source of Wealth:

Film and Television

Age:

36

Birth Place:

Saint Helier, Jersey, Channel Islands

Weight:

193 lbs (87.54 kg)

Marital Status:

Single

Full Name:

Henry William Dalgliesh Cavill

Nationality:

British
Date of Birth:

May 5, 1983

Ethnicity:

English, Irish, some Scottish

Occupation:

Actor

Education:

Stowe School
About Henry William Dalgliesh Cavill
British actor Henry William Dalgliesh Cavill has an estimated net worth of $20 million. Henry Cavill performed numerous leading film roles, before shooting to international stardom for his work on the television show, The Tudors. He's the Superman in Zach Snyder's franchise reboot.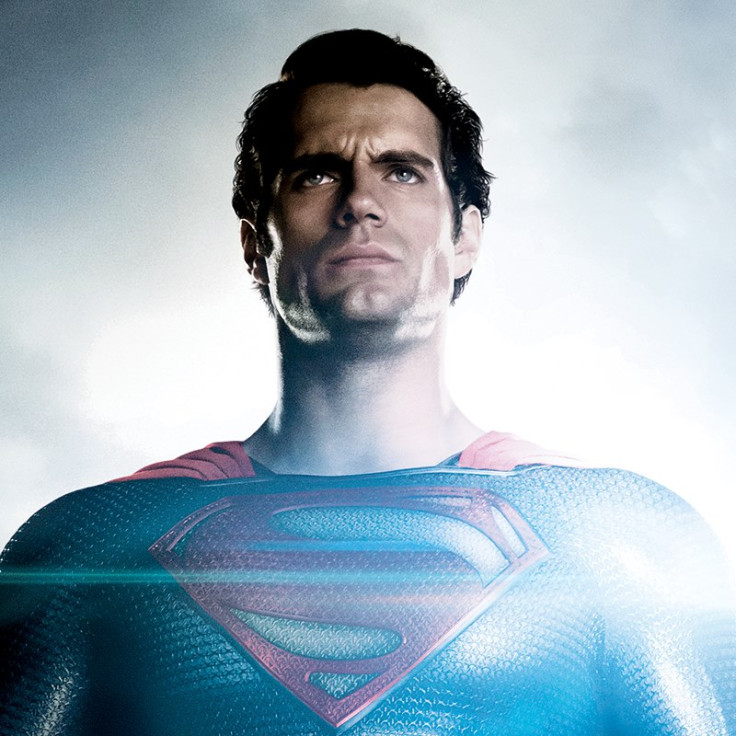 Actor Henry Cavill studied drama at Stowe School in England before trying his hand at a professional career in show business, beginning with a small role in The Count of Monte Cristo in 2001. Cavill was 18 and had already developed the square jaw and piercing stare that would soon make him a successful leading man, going up for roles like Bruce Wayne in Batman Begins and even James Bond in Casino Royale. He lost those roles to more well-known actors but had no trouble building up his résumé with supporting roles in movies like Tristan & Isolde, before scoring the prominent role of Charles Brandon on the Showtime series "The Tudors" in 2007.
Born Henry William Dalgliesh Cavill on 5 May 1983 in Jersey, Channel Islands, in the English Channel, off the French coast of Normandy.
Earnings & Financial Data
?
The below financial data is gathered and compiled by TheRichest analysts team to give you a better understanding of Henry Cavill Net Worth by breaking down the most relevant financial events such as yearly salaries, contracts, earn outs, endorsements, stock ownership and much more.
Choose Year
Earnings 2018
Earnings 2017
Earnings 2016
Earnings 2015
Earnings 2013
Earnings 2012
Earnings 2011
Earnings 2009
Earnings 2007
Earnings 2006
Earnings 2005
Earnings 2003
Earnings 2002
Earnings 2001
Earnings 2018
Asset
Jul. 2018
Current value of Henry Cavill's website henrycavill.org
$10,000
Others
Feb. 2018
Sales of the video Justice League as Clark Kent or Superman
$49,230,000
Earnings 2017
Box Office Sales
Nov. 2017
Worldwide box office sales of the movie Justice League as Clark Kent or Superman
$657,920,000
Earnings
Jul. 2017
Henry Cavill's earnings from back-end profits and endorsements
$14,000,000
Salary
Jul. 2017
Salary from the movie Man of Steel as Clark Kent or Superman
$300,000
Earnings 2016
Others
Jun. 2016
Sales of the video Batman v Superman: Dawn of Justice as Clark Kent or Superman
$77,550,000
Box Office Sales
Mar. 2016
Worldwide box office sales of the movie Batman v Superman: Dawn of Justice as Clark Kent or Superman
$873,630,000
Earnings 2015
Others
Oct. 2015
Sales of the video The Man from U.N.C.L.E. as Napoleon Solo
$8,870,000
Box Office Sales
Aug. 2015
Worldwide box office sales of the movie The Man from U.N.C.L.E. as Napoleon Solo
$109,850,000
Earnings 2013
Asset
Sep. 2013
Purchase value of Henry Cavill's futuristic-looking mansion on the shore of Lake Sherwood, 20 miles from Hollywood
$4,560,000
Earning Turned Donation
Aug. 2013
Money raised from the ALS Ice Bucket Challenge for a US-based charity fighting the degenerative motor neurone disease (MND)
$78,130,000
Asset
Jun. 2013
Purchase value of Henry Cavill's Omega De Ville Hour Vision wristwatch
$23,900
Box Office Sales
Jun. 2013
Worldwide box office sales of the movie Man of Steel as Clark Kent or Superman
$668,050,000
Others
Jan. 2013
Sales of the videos The Cold Light of Day as Will Shaw and Man of Steel as Clark Kent or Superman
$117,450,000
Earnings 2012
Box Office Sales
Sep. 2012
Worldwide box office sales of the movie The Cold Light of Day as Will Shaw
$25,360,000
Others
Mar. 2012
Sales of the video Immortals as Theseus
$37,000,000
Earnings 2011
Box Office Sales
Nov. 2011
Worldwide box office sales of the movie Immortals as Theseus
$226,900,000
Earnings 2009
Salary
Jun. 2009
Salary from the movies Whatever Works as Randy Lee James and Town Creek as Evan Marshall
$132,580
Box Office Sales
Jun. 2009
Worldwide box office sales of the movie Whatever Works as Randy Lee James
$35,110,000
Earnings 2007
Others
Dec. 2007
Sales of the video Stardust as Humphrey
$27,250,000
Salary
Aug. 2007
Salary from the movie Stardust as Humphrey
$87,410
Box Office Sales
Aug. 2007
Worldwide box office sales of the movie Stardust as Humphrey
$137,020,000
Salary
Feb. 2007
Salary from the movie Red Riding Hood as The Hunter
$103,310
Earnings 2006
Others
Apr. 2006
Sales of the video Tristan & Isolde as Melot
$14,180,000
Salary
Jan. 2006
Salary from the movie Tristan & Isolde as Melot
$126,260
Box Office Sales
Jan. 2006
Worldwide box office sales of the movie Tristan & Isolde as Melot
$28,050,000
Earnings 2005
Salary
Sep. 2005
Salary from the movie Hellraiser: Hellworld as Mike
$142,050
Earnings 2003
Salary
Jul. 2003
Salary from the movie I Capture the Castle as Stephen Colley
$162,340
Box Office Sales
Jul. 2003
Worldwide box office sales of the movie I Capture the Castle as Stephen Colley
$6,590,000
Earnings 2002
Salary
Jan. 2002
Salary from the movie The Count of Monte Cristo as Albert Mondego and the TV movie Goodbye, Mr. Chips as Soldier Colley
$305,740
Box Office Sales
Jan. 2002
Worldwide box office sales of the movie The Count of Monte Cristo as Albert Mondego
$75,400,000
Earnings 2001
Salary
Apr. 2001
Salary from the movie Laguna as Thomas
$413,220
Show all earnings