Statistics
Source of Wealth:

Music, Film, Television

Age:

31

Birth Place:

Calgary, Alberta, Canada

Weight:

84 kg (185.19 lbs)

Full Name:

Cory Allan Michael Monteith

Nationality:

Canadian
Date of Birth:

May 11, 1982

Ethnicity:

Scottish, Irish, English, distant Dutch

Occupation:

Actor, Musician
About Cory Allan Michael Monteith
Canadian actor and musician Cory Monteith has an estimated net worth of $2 million. Monteith was best recognized as Finn Hudson in the renowned TV series Glee, which is aired on Fox Channel.
Prior to his successful career with Glee, Cory Monteith has appeared in several TV and film projects such as Deck the Halls, Whisper, Final Destination 3, Kyle XY, Smallville, Flash Gordon, Supernatural, Stargate SG-1, Stargate Atlantis, Killer Bash, Urban Legend: a Bloody Mary, as well as Sisters and Brothers.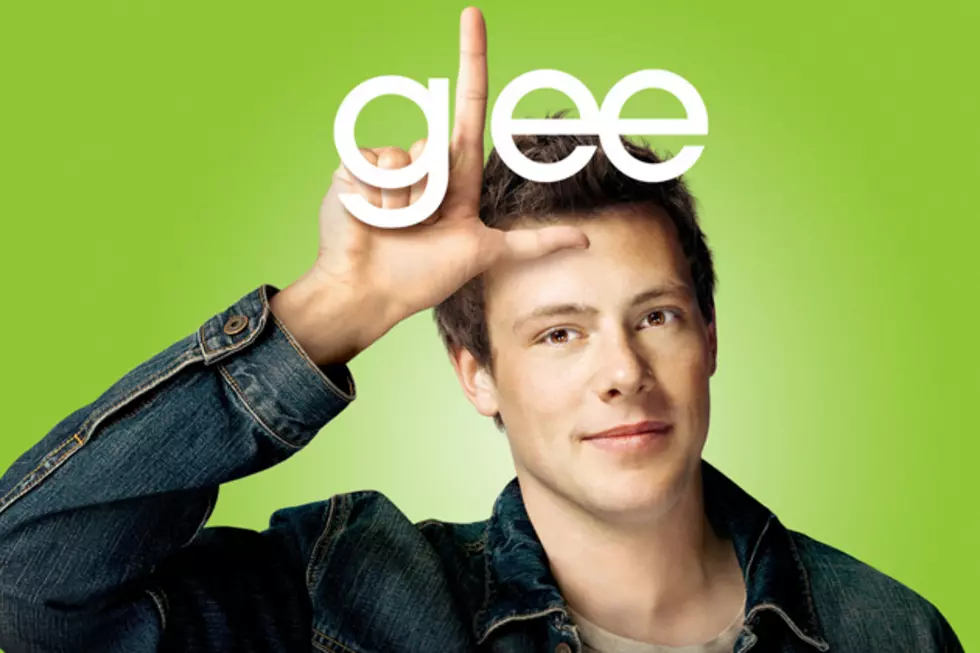 In 2009, he officially joined the cast of Glee series. He was a star quarterback on the school's football team when he decided to join the Glee Club, which he eventually loved. He was torn between his interests to Lea Michele who plays the role of Rachel Berry, and Quinn Fabray, which is portrayed by Dianna Agron. His character appeared on all episodes of Glee from Seasons one to three. He appeared on 15 episodes of the show's fourth season. Prior to his death, his last appearance was on the "Sweet Dreams" episode of the fourth season.
Cory Allan Michael Monteith was born on May 11, 1982, in Calgary, Alberta, Canada. At age 31, Cory Monteith died on July 13, 2013, in a hotel in Vancouver, British Columbia. Cory Monteith was in a relationship with Glee actress, Lea Michele until his death.
Earnings & Financial Data
?
The below financial data is gathered and compiled by TheRichest analysts team to give you a better understanding of Cory Monteith Net Worth by breaking down the most relevant financial events such as yearly salaries, contracts, earn outs, endorsements, stock ownership and much more.
Choose Year
Earnings 2015
Earnings 2014
Earnings 2013
Earnings 2012
Earnings 2011
Earnings 2010
Earnings 2009
Earnings 2007
Earnings 2006
Earnings 2015
Asset
Nov. 2015
Value of the estate left by Monteith which includes bank accounts and income streams from Sony Music
$2,200,000
Earnings 2014
Box Office Sales
Mar. 2014
Box office sales of the movie McCanick as Simon Weeks
$2,570
Earnings 2013
Record Sales
2013
Estimated earnings from the extended play The Quarterback (Music from the TV Series)
$47,000
Earnings 2012
Record Sales
2012
Estimated earnings from the album Glee: The Music, The Christmas Album Volume 3
$25,000
Earnings 2011
Others
Oct. 2011
Sales of the video Monte Carlo as Owen Andrews
$11,630,000
Box Office Sales
Jul. 2011
Worldwide box office sales of the movies Monte Carlo as Owen Andrews and Glee: The 3D Concert Movie as Finn Hudson
$58,350,000
Record Sales
Apr. 2011
Estimated earnings from the album Glee: The Music Presents the Warblers
$1,300,000
Record Sales
2011
Estimated earnings from the album Glee: The Music, Volume 6 (certified gold by ARIA and silver by BPI)
$95,000
Record Sales
2011
Estimated earnings from the album Glee: The Music, Volume 5 (certified gold by ARIA, BPI and RMNZ)
$142,500
Record Sales
2011
Estimated earnings from the album Glee: The Music, The Christmas Album Volume 2
$71,000
Record Sales
2011
Estimated earnings from the album Glee: The Music, Volume 7 (certified gold by ARIA)
$35,000
Earnings 2010
Record Sales
2010
Estimated earnings from the album Glee: The Music, The Rocky Horror Glee Show
$160,000
Record Sales
2010
Estimated earnings from the album Glee: The Music, The Power of Madonna (certified silver by BPI)
$60,000
Record Sales
2010
Estimated earnings from the album Glee: The Music, Volume 3 Showstoppers (certified platinum by ARIA and IRMA, and gold by RIAA, BPI and RMNZ)
$692,500
Record Sales
2010
Estimated earnings from the album Glee: The Music, Journey to Regionals (certified silver by BPI)
$60,000
Record Sales
2010
Estimated earnings from the album Glee: The Music, Volume 4 (certified platinum by ARIA, and gold by RIAA, BPI, IRMA and RMNZ)
$685,000
Record Sales
2010
Estimated earnings from the album Glee: The Music, The Christmas Album (certified platinum by RIAA, gold by ARIA and IRMA, and silver by BPI)
$1,103,000
Record Sales
2010
Estimated earnings from the compilation album Glee: The Music, Best of Season One (certified gold by BPI)
$100,000
Earnings 2009
Record Sales
2009
Estimated earnings from the album Glee: The Music, Volume 2 (certified 2x platinum by IRMA, platinum by ARIA and Music Canada, and gold by RIAA, BPI and RMNZ)
$807,500,000
Record Sales
2009
Estimated earnings from the album Glee: The Music, Volume 1 (certified 3x platinum by IRMA, 2x platinum by ARIA, and platinum by RIAA, Music Canada, BPI and RMNZ)
$1,600,000
Earnings 2007
Others
Nov. 2007
Sales of the videos Deck the Halls as Madison's date, Final Destination 3 as Kahill and and The Invisible as Jimmy
$62,010,000
Box Office Sales
Apr. 2007
Worldwide box office sales of the movies White Noise: The Light as a Scooter guy and The Invisible as Jimmy
$35,330,000
Earnings 2006
Box Office Sales
Feb. 2006
Worldwide box office sales of the movies Deck the Halls as Madison's date and Final Destination 3 as Kahill
$164,950,000
Show all earnings