Statistics
Source of Wealth:

Wrestling

Age:

33

Birth Place:

Pensacola, Florida, United States

Weight:

265 lb (120 kg)

Marital Status:

Married (Galina Joelle Becker)

Full Name:

Leati Joseph Anoaʻi

Nationality:

American
Date of Birth:

May 25, 1985

Ethnicity:

Samoan and Italian

Occupation:

Professional Wrestler, Former Football Player

Education:

Georgia Institute of Technology

Children:

1 (Joelle)
About Leati Joseph Anoaʻi
Roman Reigns was born on May 25, 1985, as Leati Joseph Anoaʻi in Pensacola, Florida, United States. He is a retired football player and American professional wrestler with an estimated net worth of $12 million.
Before wrestling, Roman Reigns was a football player for one year at Escambia High School and three years at Pensacola Catholic High School. He became the Pensacola News Journal's Defensive Player of the Year.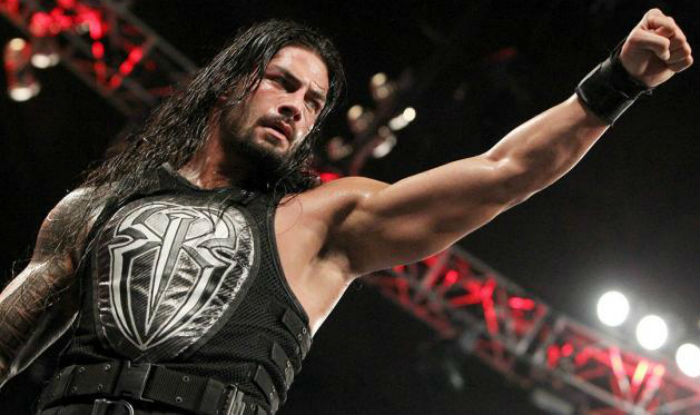 In the 2007 NFL Draft, he was undrafted. Reigns signed with the Jacksonville Jaguars and Minnesota Vikings. However, they released him eventually. In 2008, he had a brief stint with the Edmonton Eskimos. After two years, he joined Florida Championship Wrestling which is World Wrestling Entertainment's developmental territory.
He uses the ring name Roman Leakee. Reigns became the winner of the FCW Florida Tag Team Championship with Mike Dalton. He formed a team with former opponents Seth Rollins and Dean Ambrose. They called their team The Shield.
Reigns debuted as a member of The Shield in 2012 and accomplished a lot in a short span. They are three WWE Championship reigns and a Royal Rumble victory. However, along with that success, he's gotten himself a fair share of haters. They can't stand how strongly he is and wonder why he appears to be "The Chosen One."
Earnings & Financial Data
?
The below financial data is gathered and compiled by TheRichest analysts team to give you a better understanding of Roman Reigns Net Worth by breaking down the most relevant financial events such as yearly salaries, contracts, earn outs, endorsements, stock ownership and much more.
Choose Year
Earnings 2019
Earnings 2018
Earnings 2017
Earnings 2016
Earnings 2015
Earnings 2014
Earnings 2013
Earnings 2019
Salary
Jan. 2019
Annual salary with the WWE for the year 2019
$5,000,000
Earnings 2018
$4.3 Million
Asset
Aug. 2018
Purchase value of Roman Reigns' Lamborghini Hurricane, Toyota Fortuner, Range Rover and Mercedes Benz SUV
$409,940
Salary
Jan. 2018
Annual salary with the WWE for the year 2018
$5,000,000
Earnings 2017
$2.1 Million
Asset
Oct. 2017
Current value of Roman Reigns' luxury home in Tampa, Florida
$900,000
Asset
Oct. 2017
Current value of Roman Reigns' three luxury vehicles
$520,000
Salary
Jan. 2017
Annual salary with the WWE for the year 2017
$2,000,000
Earnings 2016
Salary
Jan. 2016
Annual salary with the WWE for the year 2016
$2,000,000
Earnings 2015
Salary
Jan. 2015
Annual salary with the WWE for the year 2015
$1,000,000
Earnings 2014
Salary
Jan. 2014
Annual salary with the WWE for the year 2014
$314,140
Earnings 2013
Salary
Jan. 2013
Annual salary with the WWE for the year 2013
$227,750
Show all earnings