Statistics
Source of Wealth:

Football

Age:

58

Birth Place:

Schonau, West Germany

Marital Status:

Married (Daniela Löw)

Full Name:

Joachim Löw

Nationality:

German
Date of Birth:

February 3, 1960

Ethnicity:

German

Occupation:

Retired Professional Football Player, Football Coach

Education:

Schönau School
About Joachim Löw
Joachim Löw is a retired German professional football player and football manager with an estimated net worth of $22 million.
Joachim Löw started his career as a football player when he joined TuS Schonau 1896, FC Schonau and Eintracht Freiburg youth clubs. In 1978, he played for SC Freiburg and returned to the club twice in 1982 and 1985.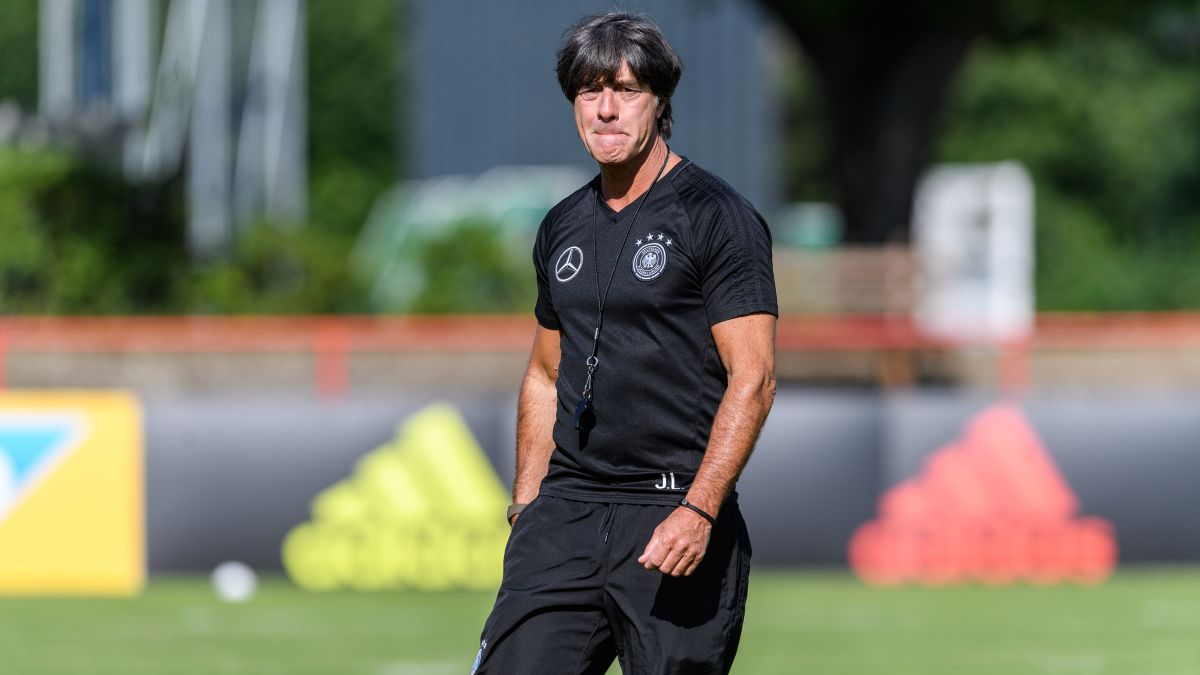 Throughout his football career, he had been to several clubs which include Bundesliga's VfB Stuttgart, Eintracht Frankfurt, and Karlsruher SC. Löw concluded his career with the Swiss football league's FC Schaffhausen and FC Winterthur.
His coaching career began as a youth coach for FC Winterthur while he was active playing football. When he moved to FC Frauenfeld, he became a playing coach during the 1994-1995 season. Löw was named as the assistant manager for VfB Stuttgart.
While with VfB Stuttgart, he was promoted as a caretaker manager in August 1996, became the team manager, and won the 1996-1997 DFB-Pokal championship, eventually. Löw transferred to Turkish club Fenerbahce in 1998. The following season, he was Karlsruher SC coach but he was dismissed.
Löw returned to the Turkish football league and became the coach of Adanaspor in the 2000-2001 season and ousted due to poor results. He landed a spot as coach of the Austrian football club Tirol Innsbruck in 2001 and led the team to win the championship in 2002. Soon after the club was declared bankrupt, he managed FK Austrian Wien in 2003-2004.
He was the assistant manager for the German national team in 2004. Two years later, Löw was named as the head coach of Germany.
Joachim Löw was born on February 3, 1960, in Schonau, West Germany.
Earnings & Financial Data
?
The below financial data is gathered and compiled by TheRichest analysts team to give you a better understanding of Joachim Löw Net Worth by breaking down the most relevant financial events such as yearly salaries, contracts, earn outs, endorsements, stock ownership and much more.
Choose Year
Earnings 2018
Earnings 2017
Earnings 2016
Earnings 2014
Earnings 2010
Earnings 2018
Salary
Jan. 2018
Base salary as the coach of Germany for the year 2018
$4,500,000
Earnings 2017
Salary
Jan. 2017
Base salary as the coach of Germany for the year 2017
$3,700,000
Earnings 2016
Salary
Oct. 2016
Base salary as the coach of Germany for the year 2016
$3,820,000
Earnings 2014
Salary
Jun. 2014
Base salary as the coach of Germany for the year 2014
$3,600,000
Earnings 2010
Salary
2010
Base salary as the coach of Germany for the year 2010
$3,300,000
Show all earnings