Claudio Marchisio Net Worth
Statistics
Source of Wealth:

Football and Sports

Age:

32

Birth Place:

Turin, Italy

Weight:

174 lbs (79 kg)

Marital Status:

Married (Roberta Sinopoli)

Full Name:

Claudio Marchisio

Nationality:

Italian
Date of Birth:

January 19, 1986

Ethnicity:

Italian

Occupation:

Professional Footballer Player

Children:

2 (Davide and Leonardo)
About Claudio Marchisio
Claudio Marchisio is a professional football player whose net worth is estimated to be around $14 million.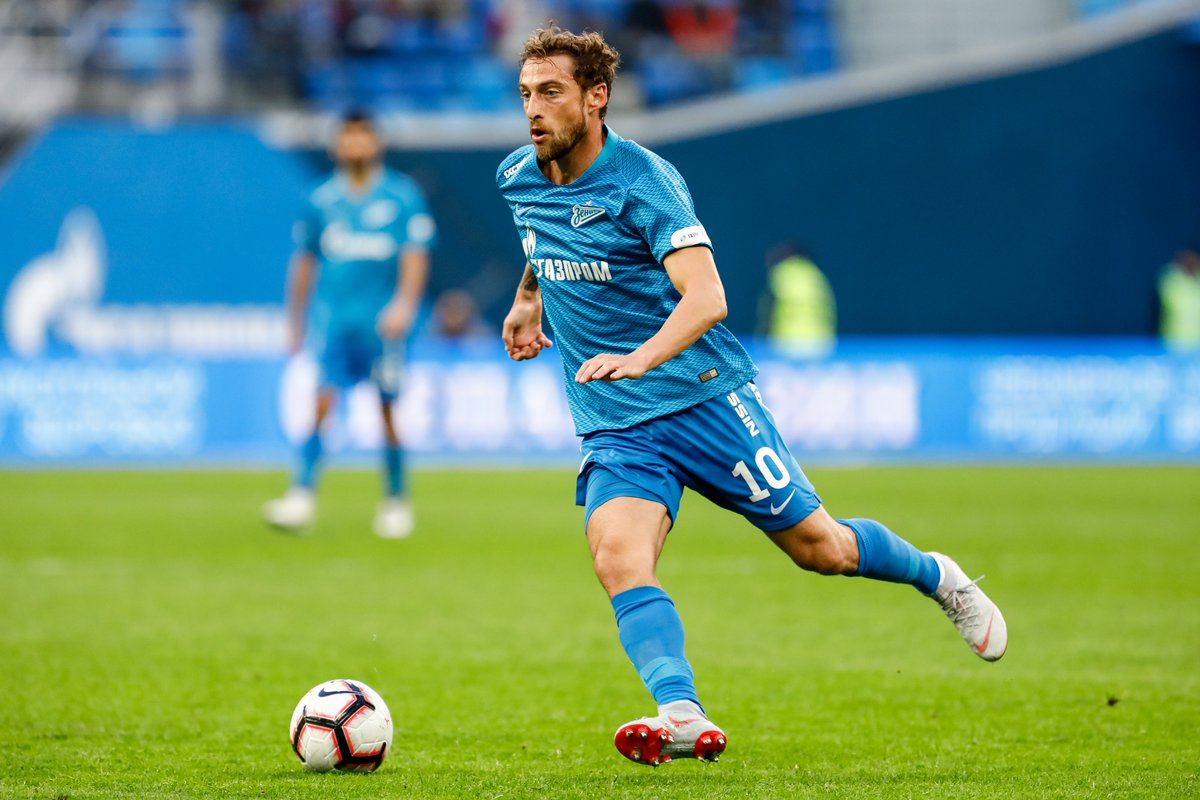 Now part of the Italian National football team, Claudio Marchisio is currently playing for Zenit St Petersburg as a midfielder. After playing for Juventus is 2004-05 and 2005-2006 seasons, he was loaned out to Empoli where he played with during the 2006-07 season. When the season ended, he returned to Juventus where he showed an impressive performance at the Champions League.
Marchisio was born on January 19, 1986, in Turin Italy. He currently lives with his wife Roberto whom he married in 2008. The couple has two sons together named Davide (b. 2009) and Leonardo (2009).
Earnings & Financial Data
?
The below financial data is gathered and compiled by TheRichest analysts team to give you a better understanding of Claudio Marchisio Net Worth by breaking down the most relevant financial events such as yearly salaries, contracts, earn outs, endorsements, stock ownership and much more.
Choose Year
Earnings 2019
Earnings 2018
Earnings 2017
Earnings 2016
Earnings 2015
Earnings 2014
Earnings 2013
Earnings 2012
Earnings 2011
Earnings 2019
Salary
Jan. 2019
Annual salary with Zenit St Petersburg for the year 2019
$6,850,000
Earnings 2018
Salary
Jan. 2018
Annual salary with Juventus for the year 2018
$4,370,000
Earnings 2017
Salary
Jan. 2017
Annual salary with Juventus for the year 2017
$4,370,000
Earnings 2016
Salary
Jan. 2016
Annual salary with Juventus for the year 2016
$4,370,000
Earnings 2015
Salary
Jan. 2015
Annual salary with Juventus for the year 2015
$4,370,000
Earnings 2014
Salary
Nov. 2014
Annual salary with Juventus for the year 2014
$3,750,000
Earnings 2013
Salary
Aug. 2013
Annual salary with Juventus for the year 2013
$3,750,000
Earnings 2012
Salary
Jan. 2012
Annual salary with Juventus for the year 2012
$3,750,000
Earnings 2011
Salary
Nov. 2011
Annual salary with Juventus for the year 2011
$3,120,000
Show all earnings