Statistics
Source of Wealth:

Sports (NFL)

Age:

37

Birth Place:

Northridge, California, United States

Weight:

230 lbs (104 kg)

Marital Status:

Married (Lauren Killian)

Full Name:

Matthew Gus Brennan Cassel

Nationality:

American
Date of Birth:

May 17, 1982

Occupation:

Retired Professional Football Player (NFL)

Education:

University of Southern California and Chatsworth High School

Children:

4 (Quinn, Clayton, Matthew Jr., and Ella)
About Matthew Gus Brennan Cassel
Matt Cassel is a retired American football quarterback who has an estimated net worth of $45 million. In the 2005 NFL draft's seventh round, he got drafted by the New England Patriots. This journeyman quarterback was able to play for various football teams like the Detroit Lions, Tennessee Titans, Dallas Cowboys, Buffalo Bills, Minnesota Vikings, as well as the Kansas City Chiefs.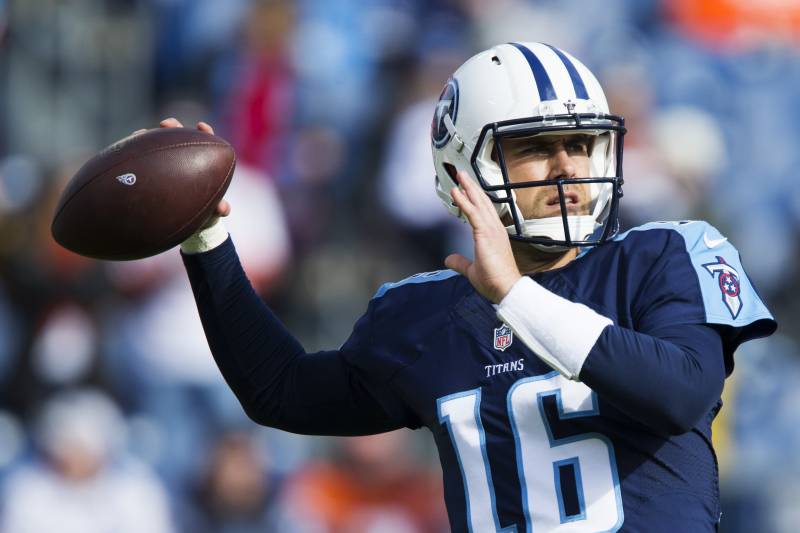 At the first week of the 2008 season after Tom Brady, the reigning NFL MVP suffered a season-ending knee injury, Cassel became the starting quarterback of the Patriots. The Patriots eventually utilized their franchise tag on Cassel to extend him a one-year contract that is more than $14 million. In the history of the NFL, it became the largest one-year contract for an offensive player. During the offseason, the Patriots traded Cassel to the Kansas City Chiefs. In July 2009, they signed him to a six-year contract worth $62.7 million. By the year 2010, Cassel was able to lead the Chiefs to their first divisional championship in AFC West in seven years. Because of this, he earned a Pro Bowl selection.
From 2011 to 2012, he was only able to play for partial seasons as a starting quarterback because his injuries limited his playing time. The Chiefs eventually cut him in the 2013 off-season and he signed with the Vikings. He was able to earn his way as a Vikings started but his 2014 season was cut short because of additional injuries.
In the 2015 season, he got traded by the Vikings to the Buffalo Bills. After just three games, he got traded to the Dallas Cowboys. Here, he served as a back-up role and started several games as a replacement for the injured Tony Romo. In the 2016 season, he got released by the Cowboys and played as a back-up for the Tennessee Titans. He then played the same role for the Detroit Lions in 2018.
Cassel eventually became NBC Sports Boston's television football analyst.
Earnings & Financial Data
?
The below financial data is gathered and compiled by TheRichest analysts team to give you a better understanding of Matt Cassel Net Worth by breaking down the most relevant financial events such as yearly salaries, contracts, earn outs, endorsements, stock ownership and much more.
Choose Year
Earnings 2018
Earnings 2017
Earnings 2016
Earnings 2015
Earnings 2014
Earnings 2013
Earnings 2012
Earnings 2011
Earnings 2010
Earnings 2009
Earnings 2008
Earnings 2007
Earnings 2006
Earnings 2005
Earnings 2018
Salary
Jan. 2018
Base salary with the Detroit Lions for the year 2018
$1,110,000
Signing Bonus
Jan. 2018
Signing bonus with the Detroit Lions
$350,000
Contract
Jan. 2018
A one-year contract with the Detroit Lions
$1,110,000
Earnings 2017
Bonus
Jan. 2017
Roster bonus with the Tennessee Titans for the year 2017
$1,000,000
Salary
Jan. 2017
Base salary with the Tennessee Titans for the year 2017
$1,750,000
Contract
Jan. 2017
A two-year contract with the Tennessee Titans
$5,250,000
Earnings 2016
Salary
Jan. 2016
Base salary with the Tennessee Titans for the year 2016
$1,250,000
Contract
Jan. 2016
A one-year contract with the Tennessee Titans
$2,000,000
Signing Bonus
Jan. 2016
Signing bonus with the Tennessee Titans
$750,000
Earnings 2015
Salary
Jan. 2015
Base salary with the Dallas Cowboys for the year 2015
$1,760,000
Contract
Jan. 2015
A one-year contract with the Buffalo Bills
$2,000,000
Earnings 2014
Bonus
Jan. 2014
Roster and workout bonus with the Minnesota Vikings for the year 2014
$3,100,000
Salary
Jan. 2014
Base salary with the Minnesota Vikings for the year 2014
$2,650,000
Contract
Jan. 2014
A two-year contract with the Minnesota Vikings
$10,500,000
Earnings 2013
Bonus
Jan. 2013
Roster and workout bonus with the Minnesota Vikings for the year 2013
$2,050,000
Salary
Jan. 2013
Base salary with the Minnesota Vikings for the year 2013
$1,650,000
Contract
Jan. 2013
A two-year contract with the Minnesota Vikings
$7,400,000
Earnings 2012
Bonus
Jan. 2012
Option and workout bonus with the Kansas City Chiefs for the year 2012
$2,130,000
Salary
Jan. 2012
Base salary Kansas City Chiefs for the year 2012
$5,250,000
Signing Bonus
Jan. 2012
Signing bonus with the Kansas City Chiefs for the year 2012
$200,000
Earnings 2011
Signing Bonus
Jan. 2011
Signing bonus with the Kansas City Chiefs for the year 2011
$200,000
Bonus
Jan. 2011
Option and workout bonus with the Kansas City Chiefs for the year 2011
$2,130,000
Salary
Jan. 2011
Base salary Kansas City Chiefs for the year 2011
$4,750,000
Earnings 2010
Bonus
Jan. 2010
Workout bonus Kansas City Chiefs for the year 2010
$250,000
Salary
Jan. 2010
Base salary Kansas City Chiefs for the year 2010
$11,750,000
Signing Bonus
Jan. 2010
Signing bonus with the Kansas City Chiefs for the year 2010
$200,000
Earnings 2009
Bonus
Jan. 2009
Roster bonus Kansas City Chiefs for the year 2009
$10,000,000
Salary
Jan. 2009
Base salary Kansas City Chiefs for the year 2009
$5,000,000
Signing Bonus
Jan. 2009
Signing bonus with the Kansas City Chiefs for the year 2009
$200,000
Contract
Jan. 2009
A six-year contract with the Kansas City Chiefs
$63,000,000
Earnings 2008
Salary
Jan. 2008
Base salary with the New England Patriots for the year 2008
$520,000
Earnings 2007
Salary
Jan. 2007
Base salary with the New England Patriots for the year 2007
$435,000
Earnings 2006
Salary
Jan. 2006
Base salary with the New England Patriots for the year 2006
$350,000
Earnings 2005
Salary
Jan. 2005
Base salary with the New England Patriots for the year 2005
$230,000
Signing Bonus
Jan. 2005
Signing bonus with the New England Patriots
$54,000
Contract
Jan. 2005
A four-year contract with the New England Patriots
$1,440,000
Show all earnings