Statistics
Source of Wealth:

Basketball

Age:

31

Birth Place:

Akron, Ohio, United States

Weight:

185 lbs (84 kg)

Marital Status:

Married (Ayesha Alexander)

Full Name:

Wardell Stephen Curry

Nationality:

American
Date of Birth:

March 14, 1988

Ethnicity:

African American, Creole and Haitian

Occupation:

Professional Basketball Player

Education:

Davidson College

Children:

2 (Riley and Ryan)
About Wardell Stephen Curry
Stephen Curry is an American basketball player with an estimated net worth of $90 million. He currently plays for the Golden State Warriors of the NBA.
Stephen Curry pursued his basketball career while playing for Charlotte Christian School. During his stint with the team, he was named as all-state, all-conference and awarded as Most Valuable Player. In 2005, Curry committed to play for Davidson College wherein he started to represent the team a year later.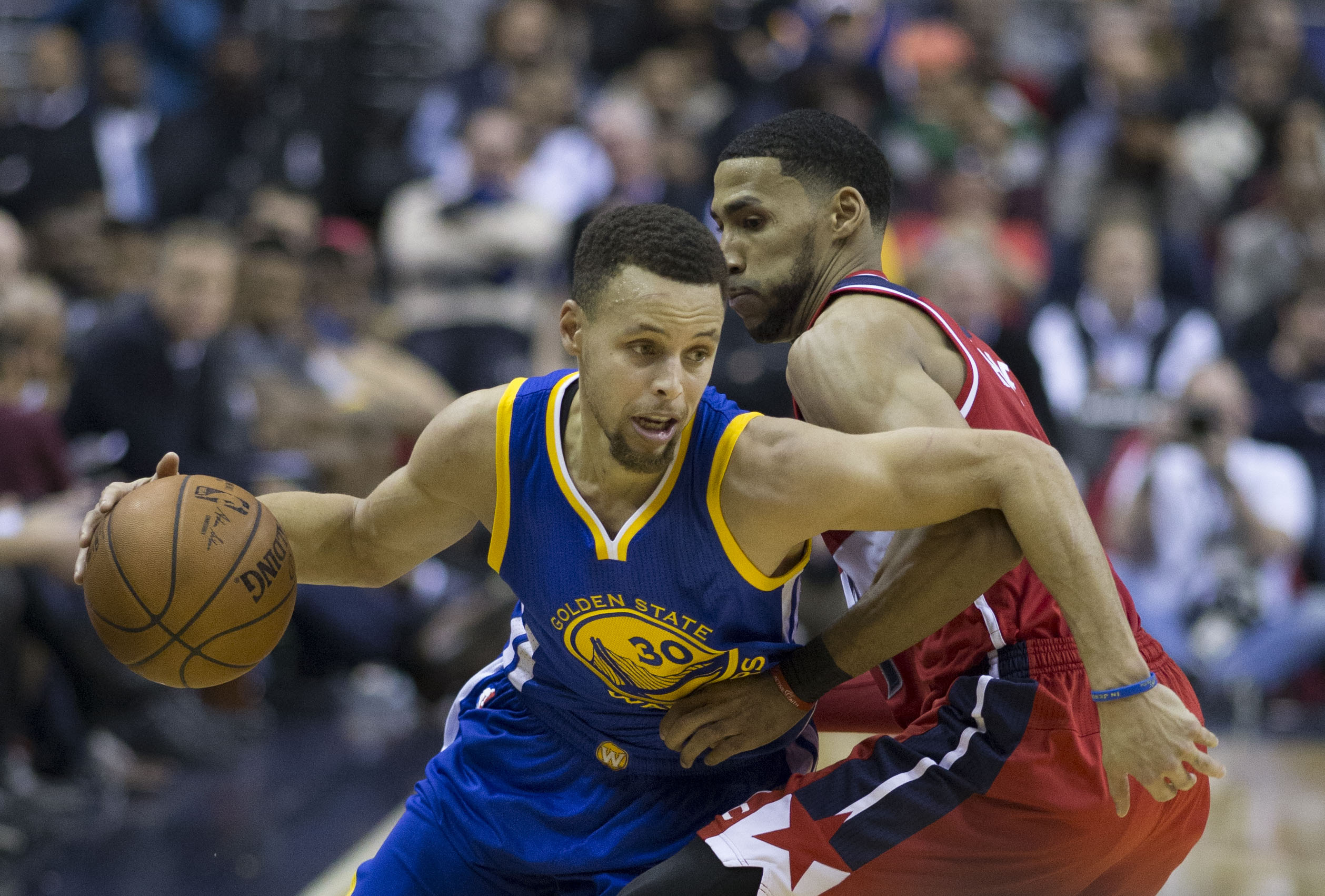 He played for Davidson College and during his stay with the team, he got multiple scoring records and won the championship game for the first time since 1969. He received the Southern Conference Player of the Year award twice. Curry deferred his senior year and entered the NBA draft.
In 2009, he was selected by the Golden State Warriors and signed a four-year deal with the team. And in 2012, his stay with the Warriors extended and he was offered a four-year contract extension worth $44 million.
Wardell Stephen Curry was born on March 14, 1988, in Akron, Ohio. He was married to Ayesha Alexander in 2011 and has two daughters.
Earnings & Financial Data
?
The below financial data is gathered and compiled by TheRichest analysts team to give you a better understanding of Stephen Curry Net Worth by breaking down the most relevant financial events such as yearly salaries, contracts, earn outs, endorsements, stock ownership and much more.
Choose Year
Earnings 2019
Earnings 2018
Earnings 2017
Earnings 2016
Earnings 2015
Earnings 2014
Earnings 2013
Earnings 2012
Earnings 2011
Earnings 2010
Earnings 2009
Earnings 2019
Salary
Jan. 2019
Base salary with the Golden State Warriors for the year 2019
$40,230,000
Earnings 2018
$76.9 Million
Earnings
Dec. 2018
Salary and bonus for the year 2018
$34,900,000
Sponsorship
Dec. 2018
Earnings from endorsement deals with Under Armour, Chase, Vivo, eHi, Nissan/Infiniti, Brita, Bubble and JBL
$42,000,000
Asset
Dec. 2018
Money raised from the investment of Stephen Curry in the Series A of Team SoloMid and Series A of SnapTravel
$54,000,000
Salary
Jan. 2018
Base salary with the Golden State Warriors for the year 2018
$37,460,000
Earnings 2017
$47.3 Million
Asset
Aug. 2017
Investment in a marketing startup called Slyce
$2,000,000
Sale of Asset
Aug. 2017
Sale of his home in Walnut Creek, California
$2,940,000
Asset
Jul. 2017
Money raised from the investment of Stephen Curry in the Series B of Brandless
$35,000,000
Salary
Jun. 2017
Base salary with the Golden State Warriors for the year 2017
$35,000,000
Sponsorship
May. 2017
Off-court endorsement deals with Samsung Electronics, Coca-Cola, Nike and Kia Motors
$48,000,000
Sponsorship
Feb. 2017
Endorsement deals with China, PressPlay, Vivo, Brita and JPMorgan Chase
$35,000,000
Earnings 2016
Sale of Asset
Oct. 2016
Selling price of Stephen Curry's Bay Area mansion
$3,700,000
Salary
Aug. 2016
Base salary with the Golden State Warriors for the year 2016
$12,000,000
Sponsorship
Aug. 2016
Endorsement deals with Under Armour, Degree, Kaiser Permanente, JBL, Brita and Fanatics
$12,000,000
Earnings 2015
Asset
Sep. 2015
Money raised from the investment of Stephen Curry in the Angel Round of Slyce
$950,000
Salary
2015
Base salary with the Golden State Warriors for the year 2015
$11,370,000
Earnings 2014
Salary
2014
Base salary with the Golden State Warriors for the year 2014
$10,629,000
Earnings 2013
Asset
Aug. 2013
Purchase value of Stephen Curry's luxurious hacienda in Orinda, California
$3,100,000
Contract
2013
A four-year contract with Golden State Warriors
$44,000,000
Sponsorship
2013
Endorsement deals with Under Armour
$3,000,000
Salary
2013
Base salary with the Golden State Warriors for the year 2013
$9,887,000
Earnings 2012
Salary
2012
Base salary with the Golden State Warriors for the year 2012
$3,950,000
Earnings 2011
Salary
2011
Base salary with the Golden State Warriors for the year 2011
$2,500,000
Earnings 2010
Salary
2010
Base salary with the Golden State Warriors for the year 2010
$2,900,000
Earnings 2009
Salary
2009
Base salary with the Golden State Warriors for the year 2009
$2,700,000
Contract
2009
A four-year contract with the Golden State Warriors
$12,700,000
Show all earnings