Statistics
Source of Wealth:

NBA

Age:

40

Birth Place:

Waukegan, Illinois, United States

Weight:

228 lbs (103 kg)

Marital Status:

Single

Full Name:

Shawn Dwayne Marion

Nationality:

American
Date of Birth:

May 7, 1978

Ethnicity:

African-American

Occupation:

Professional Basketball Player (Retired)

Education:

University of Nevada, Las Vegas, Vincennes University

Children:

1 (Shawn Jr.)
About Shawn Dwayne Marion
Shawn Marion has an estimated net worth of $60 million. While playing for the University of Nevada-Las Vegas, Shawn Marion was selected as the 9th overall pick by the Phoenix Suns in the first round of the 1999 NBA Draft. In 1999, he signed a 3-year, $4.9 million contract with the Phoenix Suns and in 2006, he signed a 6-year, $86.31 million extension contract with the Suns. From 1999 to 2007, he played for the team and on his last season with the Suns, he earned an annual salary of $15,070,000. In 2007, together with Marcus Banks, he was traded to Miami Heat in exchange for Shaquille O'Neal. In season 2007-08, he made over $16 million with the Miami Heat.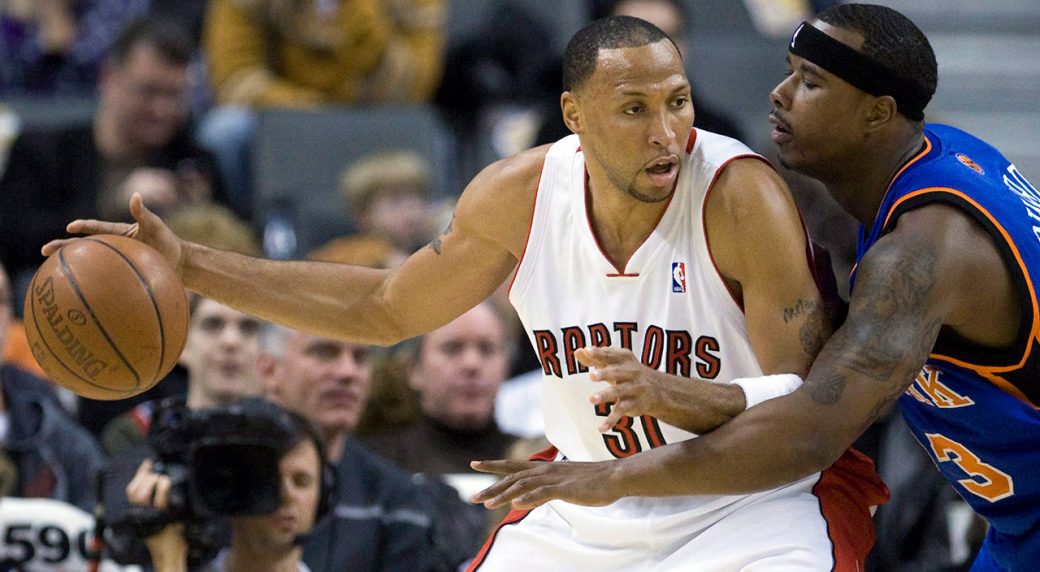 In February 2009, together with Marcus Banks, he was again traded to Toronto Raptors in exchange for Jamario Moon, Jermaine O'Neal, and a future draft pick. On that season alone, he made a total of $17,810,000 from Toronto Raptors. In July 2009, he signed a five-year $39 million contract with the Dallas Mavericks. He eventually signed with the Cleveland Cavaliers. Throughout his NBA career, Marion has already made around $600,000 from endorsements alone. He has endorsed brands such as Foot Locker and Nike.
Earnings & Financial Data
?
The below financial data is gathered and compiled by TheRichest analysts team to give you a better understanding of Shawn Marion Net Worth by breaking down the most relevant financial events such as yearly salaries, contracts, earn outs, endorsements, stock ownership and much more.
Choose Year
Earnings 2018
Earnings 2014
Earnings 2013
Earnings 2012
Earnings 2011
Earnings 2010
Earnings 2009
Earnings 2008
Earnings 2007
Earnings 2006
Earnings 2005
Earnings 2004
Earnings 2003
Earnings 2002
Earnings 2001
Earnings 2000
Earnings 1999
Earnings 2018
Sale of Asset
Sep. 2018
Selling price of Shawn Marion's more than 12,000-square-foot Mediterranean estate in the heart of Preston Hollow
$5,250,000
Earnings 2014
Salary
Jan. 2014
Base salary with the Cleveland Cavaliers for the year 2014
$1,450,000
Contract
Jan. 2014
A one-year contract with the Cleveland Cavaliers
$1,450,000
Earnings 2013
Bonus
Jan. 2013
Incentives for the year 2013
$250,000
Salary
Jan. 2013
Base salary with the Dallas Mavericks for the year 2013
$9,070,000
Earnings 2012
Bonus
Jan. 2012
Incentives for the year 2012
$296,520
Salary
Jan. 2012
Base salary with the Dallas Mavericks for the year 2012
$8,400,000
Earnings 2011
Salary
Jan. 2011
Base salary with the Dallas Mavericks for the year 2011
$6,460,000
Earnings 2010
Salary
Jan. 2010
Base salary with the Dallas Mavericks for the year 2010
$7,310,000
Earnings 2009
Asset
Aug. 2009
Purchase value of Shawn Marion's lavish, 12,629 square-foot mansion in Dallas, Texas
$4,000,000
Contract
Jan. 2009
A five-year contract with the Toronto Raptors
$40,020,000
Salary
Jan. 2009
Base salary with the Dallas Mavericks for the year 2009
$6,640,000
Earnings 2008
Salary
Jan. 2008
Base salary with the Toronto Raptors for the year 2008
$17,810,000
Earnings 2007
Salary
Jan. 2007
Base salary with the Miami Heat for the year 2007
$16,440,000
Earnings 2006
Salary
Jan. 2006
Base salary with the Phoenix Suns for the year 2006
$15,070,000
Earnings 2005
Salary
Jan. 2005
Base salary with the Phoenix Suns for the year 2005
$13,700,000
Earnings 2004
Salary
Jan. 2004
Base salary with the Phoenix Suns for the year 2004
$12,330,000
Earnings 2003
Salary
Jan. 2003
Base salary with the Phoenix Suns for the year 2003
$10,960,000
Contract
Jan. 2003
A six-year contract with the Phoenix Suns
$86,310,000
Earnings 2002
Salary
Jan. 2002
Base salary with the Phoenix Suns for the year 2002
$2,270,000
Earnings 2001
Salary
Jan. 2001
Base salary with the Phoenix Suns for the year 2001
$1,780,000
Earnings 2000
Salary
Jan. 2000
Base salary with the Phoenix Suns for the year 2000
$1,660,000
Earnings 1999
Salary
Jan. 1999
Base salary with the Phoenix Suns for the year 1999
$1,550,000
Contract
Jan. 1999
A four-year contract with the Phoenix Suns
$7,250,000
Show all earnings