Statistics
Source of Wealth:

NBA

Age:

35

Birth Place:

Parkersburg, West Virginia, United States

Weight:

209 lbs (95 kg)

Marital Status:

Married (Amy Williams)

Full Name:

Deron Michael Williams

Nationality:

American
Date of Birth:

June 26, 1984

Ethnicity:

African-American

Occupation:

Professional Basketball Player

Education:

University of Illinois

Children:

3 (Denae, Daija and Deron)
About Deron Michael Williams
Deron Williams is estimated to have a net worth of $55 million. After winning two wrestling championships on his elementary days, Deron Williams chose to enroll at the University of Illinois to play basketball. In 2005, he left his final year of college eligibility when he was drafted into the 2005 NBA Draft.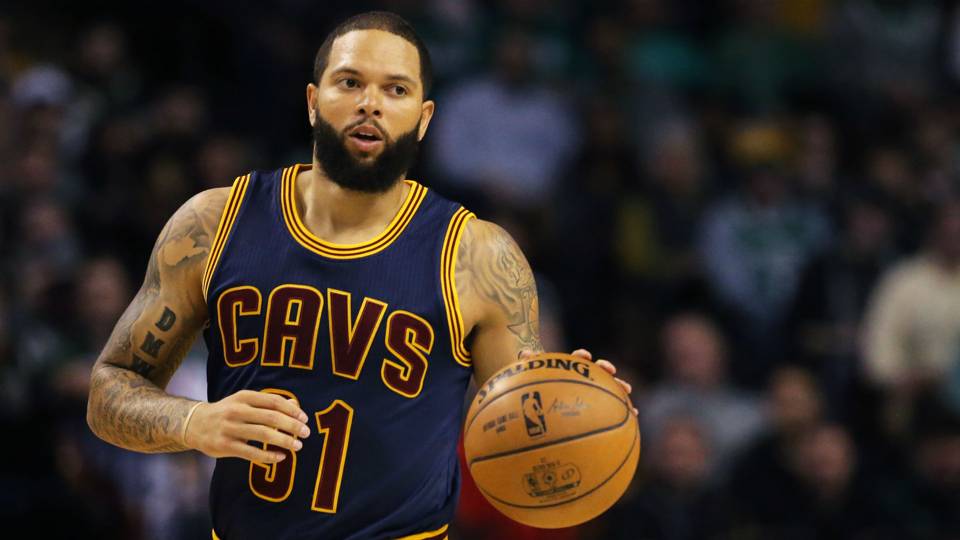 On his rookie years, he played for the Utah Jazz. After 6 years, he was traded to the New Jersey. In 2016, Deron Williams signed a contract with the Cleveland Cavaliers.
Earnings & Financial Data
?
The below financial data is gathered and compiled by TheRichest analysts team to give you a better understanding of Deron Williams Net Worth by breaking down the most relevant financial events such as yearly salaries, contracts, earn outs, endorsements, stock ownership and much more.
Choose Year
Earnings 2018
Earnings 2017
Earnings 2016
Earnings 2015
Earnings 2014
Earnings 2013
Earnings 2012
Earnings 2011
Earnings 2010
Earnings 2009
Earnings 2008
Earnings 2007
Earnings 2006
Earnings 2005
Earnings 2018
Asset
Jan. 2018
Estimated value of Deron Williams' car collection that includes a Porsche, Audi R8, GMC, Mercedes Benz and Lamborghini Aventador
$3,800,000
Asset
Jan. 2018
Estimated value of Deron Williams' mansion in New York
$30,000,000
Sponsorship
Jan. 2018
Earnings from endorsement deals with Nike and Red Bull
$1,500,000
Earnings 2017
Sale of Asset
Dec. 2017
Selling price of Deron Williams' posh 6,800-square-foot penthouse in New York City
$26,000,000
Earnings 2016
Salary
Jan. 2016
Base salary with the Cleveland Cavaliers for the year 2016
$410,730
Contract
Jan. 2016
A one-year contract with the Cleveland Cavaliers
$410,730
Earnings 2015
Salary
Jan. 2015
Base salary with the Brooklyn Nets for the year 2015
$5,380,000
Contract
Jan. 2015
A two-year contract with the Brooklyn Nets
$11,000,000
Earnings 2014
Salary
Jan. 2014
Base salary with the Brooklyn Nets for the year 2014
$19,750,000
Earnings 2013
Asset
Feb. 2013
Purchase value of Deron Williams' posh 6,800-square-foot penthouse in New York City
$15,800,000
Salary
Jan. 2013
Base salary with the Brooklyn Nets for the year 2013
$18,470,000
Earnings 2012
Salary
Jul. 2012
Base salary with the Brooklyn Nets for the year 2012
$17,180,000
Contract
Jul. 2012
A five-year contract with the Brooklyn Nets
$98,770,000
Earnings 2011
Salary
Jul. 2011
Salary for the 10-month Turkish league season with the Turkish club Besiktas
$2,000,000
Salary
Jan. 2011
Base salary with the New Jersey Nets for the year 2011
$13,170,000
Earnings 2010
Salary
Jan. 2010
Base salary with the Utah Jazz for the year 2010
$14,940,000
Earnings 2009
Salary
Jan. 2009
Base salary with the Utah Jazz for the year 2009
$17,500,000
Contract
Jan. 2009
A three-year contract with the Utah Jazz
$48,800,000
Earnings 2008
Salary
Jan. 2008
Base salary with the Utah Jazz for the year 2008
$5,070,000
Earnings 2007
Salary
Jan. 2007
Base salary with the Utah Jazz for the year 2007
$4,010,000
Earnings 2006
Salary
Jan. 2006
Base salary with the Utah Jazz for the year 2006
$3,750,000
Earnings 2005
Salary
Jan. 2005
Base salary with the Utah Jazz for the year 2005
$3,490,000
Contract
Jan. 2005
A four-year contract with the Utah Jazz
$16,320,000
Show all earnings