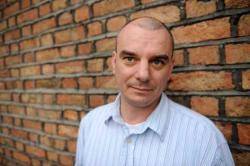 Paul Garrigan
I've worked as a freelance writer since 2009. I'm originally from Ireland, but I've lived in Thailand for the last 13 years. You can learn more about my life from my website paulgarrigan.com. My favorite quote is "life is a mystery to be lived and not a problem to be solved" (anonymous).
Articles by Paul Garrigan
Companies
Thou Shalt Not Operate Without a Business Plan
Economy
Why do some business people succeed while others give up in frustration? Is it purely about luck, or do these high-achievers benefit from some type of special wisdom? In other words, are these people ...
Companies
Sporting events do not come any bigger than the Super Bowl. Even people who have zero interest in American Football for the rest of the year can become caught up in the excitement and razzmatazz of th...