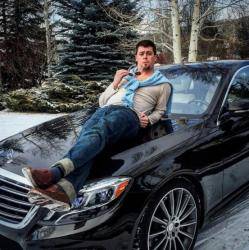 Ascher Robbins
Ascher Robbins loves to write, and he loves writing bios the most of all. He likes Kevin Bacon but he hates Footloose. You can see more of Ascher's writing and stuff at Writtalin. Holla at Ascher on Twitter @AscherRobbins, and don't call him Shirley.
Articles by Ascher Robbins
Most Popular
What's the only thing better than an incredibly sexy lady? Well, an incredibly sexy lady that's filthy rich, of course!
Most Popular
If you're reading this, chances are very good that you didn't win the $1.3 billion Powerball jackpot a few weeks back. And who can blame you? After all, the odds of any American winning the Powerball ...