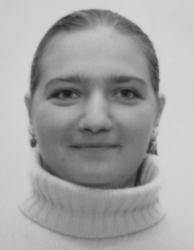 Andrada Matsimouna
Romanian, living in Romania, where I have been working both as a translator (English - French - Romanian) and as a teacher for more than 12 years. I rarely say no to a project, as I consider every project as a challenge, and, regardless of how difficult it might seem, I have something to learn from each of the projects I work on. That's why I started working for theclever.com and never regret it!
Articles by Andrada Matsimouna
Tech & Science
No land on Earth possesses more miracles than Egypt, a country full of hidden wonders.
Sports
Sport creates a lot of emotions, adrenaline, but also sadness when our favorite team or sportsman loses. All these emotions make us feel like we really live our lives to the max. If we add an ingredie...
High Life
In life there are some things that you can control, and others that are not under your control. Weight is one of those things that is up to you to control. Otherwise, it will control you. And you won'...