Net Worth:
$255 Million
Source of Wealth

Entrepreneur (Lingerie, Stationery)

Theo Paphitis Age

54 years old

Theo Paphitis Birth Place

Limassol, Cyprus

Theo Paphitis Marital Status

Married to Debbie Paphitis
All you need to know about:

Theo Paphitis
Theo Paphitis
Theo Paphitis net worth: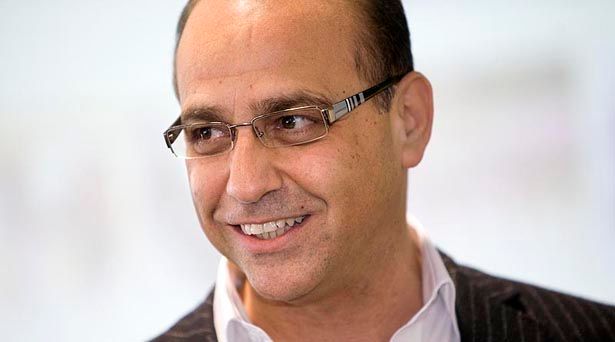 British entrepreneur and retail magnate Theo Paphitis has an estimated net worth of $255 million in 2013. In addition to being Millwall Football Club's former Chairman, Paphitis is also known for his appearance on Dragons' Den, a business program aired on BBC.
Paphitis has also appeared on other TV shows like Britain's Next Big Thing, Back To The Floor, and Theo's Adventure Capitalists.He is also the owner of Boux Avenue, Robert Dyas and Ryman. He also owns a large percentage of Walton & Hersham.
Theo Paphitis was born on September 24, 1959 in Limassol, Cyprus. He is currently married to Debbie Paphitis. He has five children.
---
More Stats on Theo Paphitis