Net Worth:
$1.5 Million
Source of Wealth

Television personality

Darrell Sheets Nationality

United States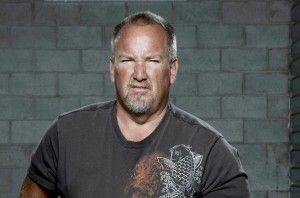 Darrell Sheets net worth:
Darrel Sheets, best known for the A&E show, "Storage Wars" has a net worth $1.5 Million. Although he is making a healthy salary from A&E for being their number 1 non-fiction show for 2010, he has a 32 year history of making good finds in storage lockers. He has stated in an interview that some of his biggest finds where four paintings from Pablo Picasso, a letter written by Abraham Lincoln and a huge amount of rare comic books. Because of his strong personality and cutthroat attitude when it comes to bidding on storage lockers, he has been able to do appearances and make some money on the side selling his name. He is known as "The Gambler," and his son Brandon participates in the show as well.