Net Worth:
$130 Million
Source of Wealth

Music, Television/Film

Justin Bieber Age

19 years old

Justin Bieber Birth Place

London, Ontario, Canada

Justin Bieber Height

5' 7" (1.70 m)
All you need to know about:

Justin Bieber
Justin Drew Bieber
Justin Bieber net worth: Canadian singing sensation Justin Bieber has an estimated net worth of $130 million as of 2013. In addition to being a pop singer, Bieber is also an actor, and songwriter. He is considered by Forbes as the world's ninth most powerful celebrity.
Justin Bieber was discovered by Scooter Braun, who later became Bieber's manager, through his videos on YouTube..He was signed by Raymond Braun Media Group and subsequently, L.A. Reid, a record executive, offered him a recording contract.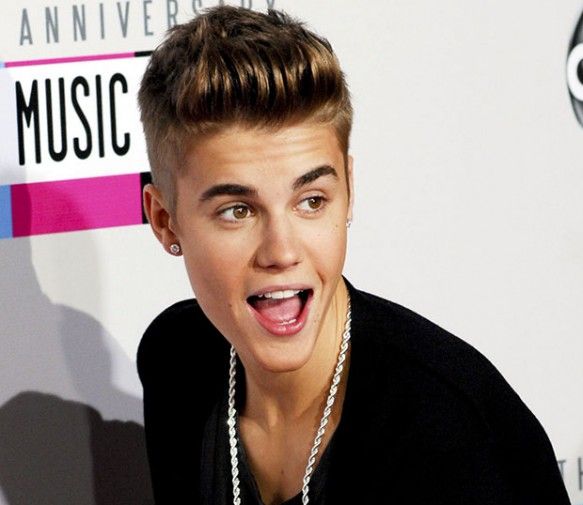 It was in November 2009 when his first extended play titled My World was released and it earned a platinum record in the U.S. Four months later, his first studio album, My World 2.0, was released. My World 2.0 also earned a platinum record in the U.S. and hit the peak charts in numerous countries.
In November 2011, his second studio album, Under the Mistletoe, was released and it immediately debuted as #1 on Billboard 200. In June 2012, his third album, Believe, was officially released and just like his recent album, it debuted at #1 on Billboard 200. As of 2012, Bieber has already sold a total of 15 albums worldwide.
Justin Drew Bieber was born on March 1, 1994 in London, Ontario, Canada. At a young age, Justin Bieber has already received recognition from several world renowned award-giving bodies. During the 2012 American Music Awards and 2010 American Music Awards, he was a recipient of Artist of the Year Award. At the 53rd Grammy Awards, he was nominated for Best Pop Vocal Album and Best New Artist Awards. In 2012, Justin Bieber had over 38 million Twitter followers.
Bieber has earned $58 M As of June 2013 to September 2013.
Next: Miley Cyrus Net Worth ($150 Million)
More Stats on Justin Drew Bieber