Net Worth:
$8 Million
Source of Wealth

Film, Television

Jennifer Carpenter Age

34 years old

Jennifer Carpenter Birth Place

Louisville, Kentucky, U.S.

Jennifer Carpenter Height

5' 9½" (1.77 m)
Jennifer Leann Carpenter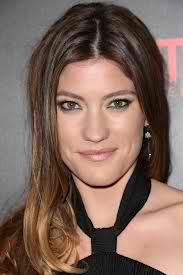 Jennifer Carpenter net worth:
A recipient of  Saturn Award in 2009, Jennifer Carpenter is a popular American actress best known for his role as Debra Morgan in the drama series Dexter.
Her passion for acting led her a role in the Broadway's The Crucible starring Laura Linney and Liam Neeson. Her magnificent perf0rmance in the horror film The Exorcism of Emily Rose, earned her the "Hollywood Life Breakthrough Award" and in 2006, she was the recipient of The Best Frightened Performance Award during the MTV Movie Award.
In 2011, she starred in Gruesome Playground Injuries,  an off-Broadway play shown in  Second Stage Theatre . Carpenter also appeared in The Good Wife.
More Stats on Jennifer Leann Carpenter