Net Worth:
$4.2 Billion
Source of Wealth

Directing and film producing

George Lucas Age

69 years old

George Lucas Birth Place

Modesto, California, U.S.

George Lucas Height

5' 7" (1.70 m)
George Walton Lucas, Jr.
George Lucas net worth: George Lucas has an estimated net worth of $4.2 billion. Lucas is the mind behind the Star Wars franchise and head of special effects firm Industrial Light and Magic. His six Star Wars films have earned more than $4.3 billion worldwide at the box office. Toys, merchandise and videogames have grossed more than $20 billion.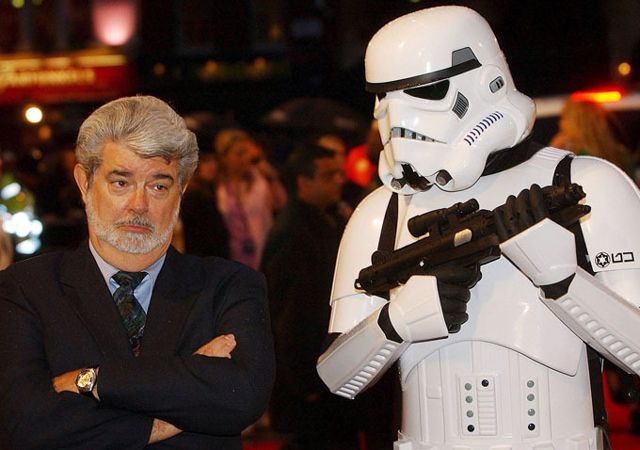 More Stats on George Walton Lucas, Jr.