Net Worth:
$1 Billion
Source of Wealth

Film, Novel (Harry Potter)

J.K. Rowling Age

48 years old

J.K. Rowling Birth Place

Yate, Gloucestershire, England

J.K. Rowling Height

5' 5" (1.65 m)
All you need to know about:

J.K. Rowling
Joanne Rowling
J.K. Rowling net worth: British author, Joanne Kathleen Rowling, has a net worth of £560 million ($910m) as of April 2012, according to the Sunday Times UK Rich List. Rowling is the world's richest author and Harry Potter Author. Rowling wrote the first Potter books while a single mother living on welfare. Written on a manual typewriter, the manuscript for the first Harry Potter novel was rejected by 12 publishers and paid her just £1,500 as an advance when finally accepted. Consist of eight series, it is the highest-grossing film series of all-time in inflation unadjusted dollars, with $7.7 billion in at the global box office. Between the films, books, merchandise and amusement park at Universal Studios in Orlando, Florida. If she never comes up with another good idea, she will be able to collect Harry Potter money for the rest of her life. The Harry Potter brand has been estimated to be worth as much as $15 billion. She has signed a deal to write her first adult book, The Casual Vacancy, to be published in September 2012. It is thought she received a £3m advance.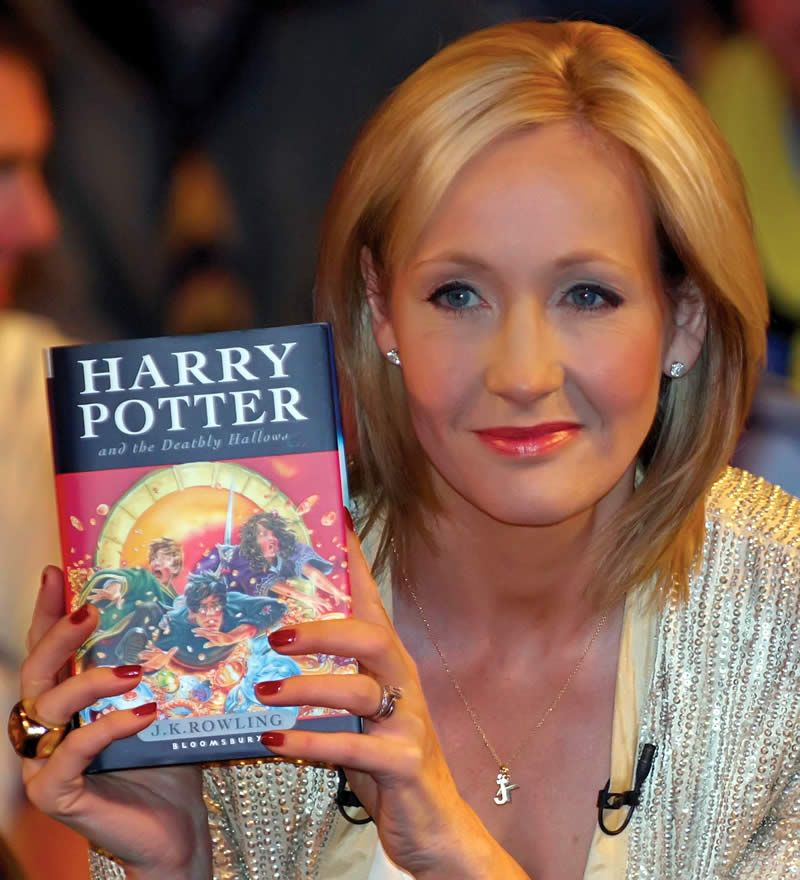 More Stats on Joanne Rowling