Net Worth:
$115 Million
Source of Wealth

Football (NFL)

Peyton Manning Age

37 years old

Peyton Manning Birth Place

New Orleans, Louisiana, United States

Peyton Manning Height

6' 5" (1.96 m)
Peyton Williams Manning
Peyton Manning net worth: American football quarterback of the National Football League (NFL), Peyton Manning has an estimated net worth of $115 million. Manning quarterbacked the Indianapolis Colts for 14 seasons from 1998–2011 and is currently the quarterback for the Denver Broncos of the National Football League (NFL). He was the Colts' signature star from 1998 until he was released by the team in 2012. Manning entered the National Football League when he was chosen by the Colts as the first overall draft pick in 1998. The son of NFL quarterback Archie Manning, Peyton was a star at the University of Tennessee for four years before turning pro. Manning has since compiled a brilliant record that puts him among elite NFL quarterbacks like Brett Favre and Steve Young.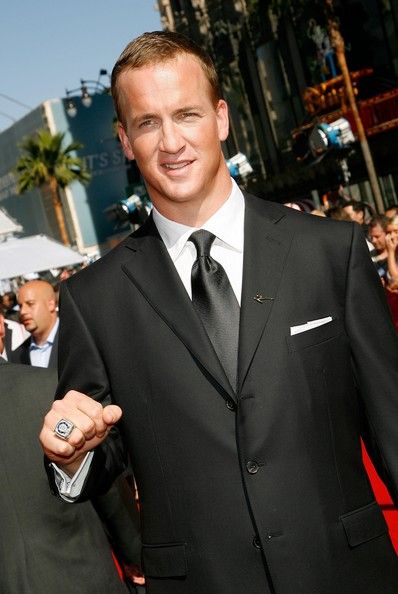 Peyton Manning signed a new five-year contract with Indianapolis in 2011, one worth $90 million over five years. However, the Indianapolis Colts released Manning in March, 2012 after he missed the 2011 season recovering from neck surgery.  Facing a $28 million payment due to Manning on March 8th of 2012, the Colts cut their star player on March 7th 2012. Manning said he did not plan to retire, and in on March 20, 2012, Manning's next move was the biggest story of the 2012 NFL off-season. The four-time NFL MVP landed in Denver with a five-year, $96 million contract that requires him to pass an annual physical in order to get paid. Manning is the NFL's top product endorser earning $10 million annually off the field from companies like Reebok, Sony, Wheaties, DirecTV, Gatorade and Papa John's.
Annual earnings according to Forbes:
May 2011 to May 2012 Earnings: $42 Million
May 2010 to May 2011 Earnings: $26 Million
May 2003 to May 2004 Earnings: $42 Million
---
More Stats on Peyton Williams Manning