Net Worth:
$88 Million
Source of Wealth

Formula One

Lewis Hamilton Age

28 years old

Lewis Hamilton Birth Place

Stevenage, England

Lewis Hamilton Height

5' 9" (1.74 m)
Lewis Carl Davidson Hamilton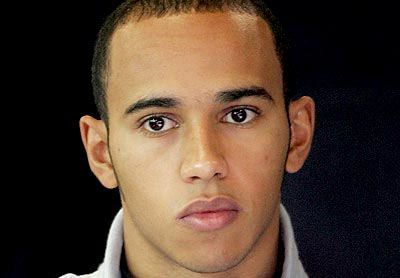 Lewis Hamilton net worth:
British Formula One racing driver, Lewis Hamilton has a net worth of £55 million ($88m) as of May 2012, according to the Sunday Times UK Rich List. Now reconciled with his father and united with Fuller, Hamilton is poised to fully realize his huge earning potential. He is Britain's richest young sportsman, aged 30 and under. At the aged of 23, he won the Formula One world title in his second season in 2008. His world championship victory, good looks, famous girlfriend (former Pussycat Dolls singer Nicole Scherzinger, the new co-presenter of the American version of The X Factor) and £75m five-year contract to drive for McLaren Mercedes keep him on the front and back pages. McLaren team principal Martin Whitmarsh is ready to offer him a new deal when his contract expires in 2012; allied with Fuller's ability to drive a hard bargain, Hamilton's earnings seem sure to soar. The F1 trade guide Formula Money in 2010 estimated he could earn £380m over his career and Sports Illustrated put his annual earnings at $26.7m (£16.4m).
Now living in Zurich, he moved to Switzerland in 2009, citing the need for privacy, although becoming a tax exile has its benefits. On top of his £15m-a-year drive with McLaren Mercedes, Hamilton earned substantial sums from fronting a Santander advertising campaign. Britain's highest earning sportsman has endorsement deals with Tag Heuer watches and Reebok. "I get paid to do my hobby, everything I love," he has said. "And it's nice to be able to take care of my family. That's all that really matters."Born Lewis Carl Davidson Hamilton on 7 January 1985 in Stevenage, Hertfordshire, England.
Lewis Hamilton with his brother Nick, and father Anthony Hamilton, as they arrive to attend the 2008 FIA Prize Giving gala, in Monaco, Dec. 12, 2008. (AP Photo/Valery Hache, pool)
---
More Stats on Lewis Carl Davidson Hamilton